The Hidden Diversity of Earth's Deep Ocean Habitats- Remote Inspire Lecture with Dr Jon Copley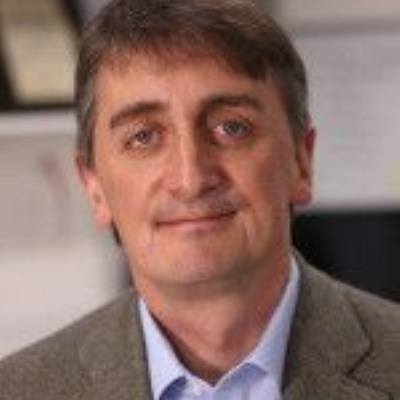 Yesterday, we were delighted to hear Marine Biologist, Explorer and Research Scientist, Dr Jon Copley talk about some of the fascinating habitats he has visited on his deep-sea expeditions.
Dr Jon Copley has more than 20 years of experience in exploring the deep ocean, leading expeditions aboard research ships, and discovering new species of deep-sea animals. He earned a First Class BSc (Hons) in Zoology at the University of Sheffield before completing a MSc and PhD in Oceanography at the University of Southampton.
His work includes working with documentary makers including the BBC, National Geographic , and Discovery Channel. He continues to work with TV, radio, and online documentary-makers, sharing the exploration of the deep ocean with people worldwide (e.g. as a science advisor for the BBC's Blue Planet II series). In addition, he is co-founder of a SciConnect, a company that trains scientists in the UK and Europe in how to share their research with policymakers.
Since 2017, he has been Associate Professor of Ocean Exploration & Public Engagement at the University of Southampton.
Nikolai K (12AVS) commented:
"Reading School was fortunate to have Dr Jon Copley, associate professor of ocean exploration at the University of Southampton, speak about the biodiversity of the Earth's deepest oceans.

First, he defined the term 'deep sea', debunked some of the well-known myths surrounding the topic, and shared some information about the history and methods of deep-sea exploration.

Dr Copley then talked about the different organisms that reside within these habitats and how they carry out their life processes. It was particularly fascinating to learn about the adaptations that allow these organisms to survive against the immense pressures of the deep sea, such as their use of chaperone molecules to assist with protein folding and their lack of gaseous spaces.

Finally, he explained some of the impacts that humans have had on the deep sea habitats, such as undersea cables, littering, illegal trawling and climate change."
Thank you to Mrs J Pickering (Teacher of Biology) for arranging this lecture.
If you would like to share your professional expertise, academic specialism or research background with our students through a short talk, master class, tutorial or inspire lecture, please complete the form here: Remote Inspire Lectures
Please bear with us as we work through our list and make contact with you to arrange dates and times for future talks.
If you have any further queries please contact Piatrice or Jas at events@reading-school.co.uk
#InspireLectures #ViaRedingensis #BuildingGoodMen #ReadingSchoolFamily #VirtualLectures @expeditionlog @SciConnect