Reading School continues to celebrate the value of its volunteers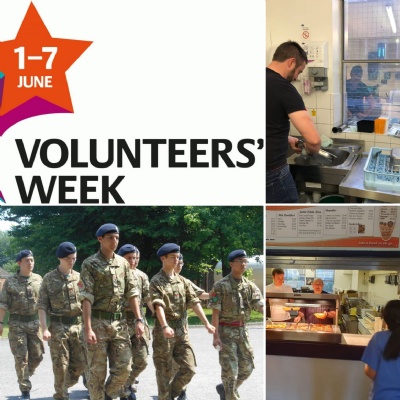 In continued celebration of Volunteers' Week (1-7 June), on behalf of Reading School we would like to thank the Cadet Force Adult Volunteers for the service they provide to Reading School CCF, but in particular for adapting to the challenges of the global pandemic. They have continued to give their time to ensure that the cadets have access to virtual training.
We are also very thankful to our Old Redingensians who continue to 'Pay it Forward' by inspiring the next generation by sharing their expertise, knowledge and skills with our current pupils. As well as, providing recent voluntary acts to help Reading School serve and support the community during the Covid-19 crisis. You help build up the Reading School Family from strength to strength and we are grateful for your commitment and dedication to Via Redingensis.
It has been reported, 1 in 5 UK adults have volunteered during lockdown: 10 million UK adults have volunteered during the Covid-19 crisis, with more than three-quarters (78%) saying they plan to continue their volunteering efforts after the lockdown. Legal & General's Isolation Economy study, conducted by Cebr, found that one in every five UK adults (19%) has volunteered their time for community-level activities or organisations since the start of the lockdown on 23 March.
If you wish to volunteer your time, expertise, skills or knowledge to support and inspire the next generation please contact Jas Chhokar or Piatrice Hutchinson at development@reading-school.co.uk
#ViaRedingensis #BuildingGoodMen #ReadingSchoolFamily #OldRedingensians #Volunteering #Community #CCF #VolunteersWeek