Reading School Book Award 2020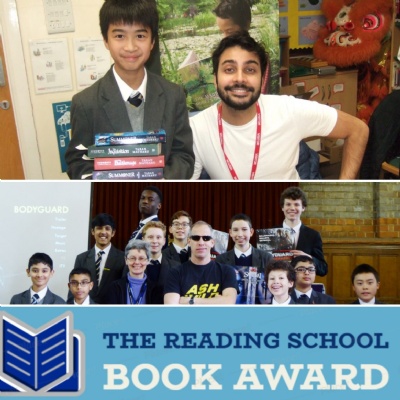 Over the last few months, reading books has surged during lockdown. The LRC Book Club decided that this was the ideal opportunity to present a school book award.
The Reading School Book Award aims is to encourage the school community to enjoy wider reading. The whole school was invited to nominate books for these three categories: Young Adult fiction (published between the 1st of May 2019 and the 30th April 2020); Non-fiction and fiction books (read during the lockdown period). Below are all the books that have been shortlisted by the LRC Book Club.
Over the summer, we are asking you to decide which of these brilliant reads are worthy winners. The winners of each category will be revealed during a special award ceremony in September.We would also like to invite you to participate in our Book Review Competition. To enter, you must submit a detailed and engaging review of one of our shortlisted books. Every well-written review will be rewarded with a point and these points will count towards House and tutor group prizes. Details of how to enter the competition will follow shortly.
We hope to interview many of the shortlisted authors over the next few weeks.
Ross Welford, author of The Kid Who Came From Space, tweeted:
"Thank you for this. That's wonderful".
Aden C (8C) created a video to promote the recent YA Fiction category which you can view here: YA Fiction Category Video
Here are the shortlists:
YA Fiction Category:
Return of the Warrior by Chris Bradford
Nightshade by Anthony Horowitz
The Kid Who Came From Space by Ross Welford
Chessboxer by Stephen Davies
The Chosen by Taran Matharu
Lockdown Fiction Reads:
Noughts and Crosses by Malorie Blackman
Eragon by Christopher Paolini
Goldfish Boy by Lisa Thompson
Lockdown Non-Fiction Reads:
Physic of the Impossible by Michio Kaku
Sapiens by Yuval Noah Harari
Forces of Nature by Brian Cox
Many of these books are available via our ebook platform VLeBooks: VLEBooks (click Office 365).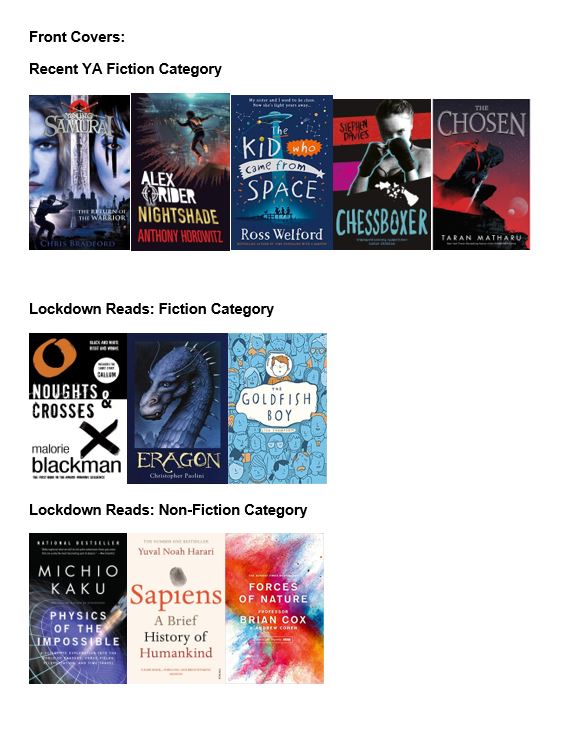 #ViaRedingensis #ReadingSchoolFamily #BuildingGoodMen #RSBookAwards2020 #Books #BookClub