Heartfelt condolences from the Reading School Community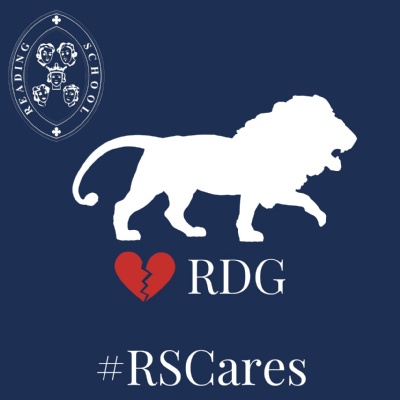 Join us in a minute's silence at 10.00am this morning, to remember the victims of the awful attack in Forbury Gardens on Saturday
We offer our heartfelt condolences to those affected by the horrific attack at Forbury Gardens, Reading on Saturday evening. Our thoughts and prayers are with the victims and their families at this awful time.
We condemn the vicious and senseless attack that resulted in the deaths of three people, including James Furlong, Head of History at The Holt School. I have written to the Co-Heads of The Holt School, on behalf of the Reading School community, to express our sympathy and our support.
We will be observing a minute silence at 10.00am this morning, Monday 22 June to remember the victims of the awful attack in Forbury Gardens.
We ask all staff to pause teaching at 10:00 and to mute all interactions.
We ask all students to take this moment of reflection and offer their own thoughts and prayers.
We ask all parents and carers to encourage their sons to pause and to show their respect.
Whilst we are in our own homes we can still share moments of solidarity such as this. We invite the whole school community to stand in respect and to interrupt their online interactions. In silence, we respect the dignity and memory of those whose lives have been tragically taken and we search for hope in a time of sorrow.
Our governing body, the Reading Foundation and Old Redingensians offer their deepest sympathy. Our hearts go out to the families, friends and colleagues of the victims and The Holt School community and we stand with you.
Thank you to our partners, Royal Berkshire Hospital, Thames Valley Police and Thames Valley Air Ambulance for all their incredible work.
#RSCares #ViaRedingensis #ReadingSchoolFamily #OldRedingensians #Community #ForburyGardens #courage #BetterTogether