2020 Intermediate Biology Olympiad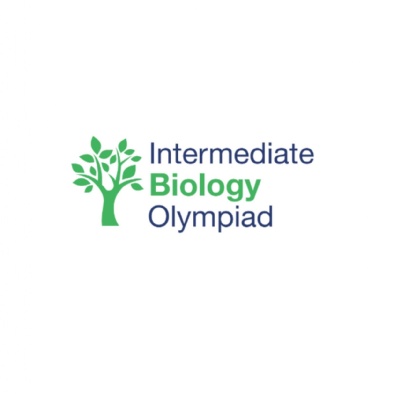 The Biology Department would like to congratulate the Year 12 students who participated in the 2020 Intermediate Biology Olympiad. Reading School students achieved 7 Gold, 17 Silver and 9 Bronze awards.
The Intermediate Olympiad is an on online competition run by the Royal Society of Biology. It consists of an online 60-minute paper with questions on the topics covered in most general AS level biology courses but also rewards those students, whose knowledge of the subject has been increased by reading books and magazines, watching natural history programmes and taking notice of the news media for items of biological interest. 8500 students worldwide had participated this year.
The following Reading School students achieved Gold awards:
Nikhil K (AC), Michael B (AC), Aden N (JL), Yusef B (DAW), Maximillian F (FEH), Swapnanil D (DAW), Alex D (JP) and Ayush S (JM).
The following students achieved silver awards:
Haaris A (MK), Benedict C (MK), Jonathan C (AVS), Rahul M (JP), Jee Hwan A (JL), Yash S (MJK) Qasim A (SP), Abisheik L (FEH), Samuel M (HMY), Edward B (JM), Josh C (AC), Sumeet P (FEH), Mahir S (JP), Brandon Z (VGG), Saaketh N (MK), Neville I (MK) and Abhi S (MK).
The following students achieved bronze awards:
Faiq A (SP), Oscar M (ANC), Marek W (DAW), Sammith R (HMY), Benny Y (VGG), Shubhang T (HMY), Andres JR (ANC), Kaiwen L (PS) and Alexander HC (VGG).
BioNet membership
All students aged 14 and above who have taken part in this year's competition are eligible to a free year of BioNet membership, which provides them with electronic subscription to The Biologist magazine and e-newsletters featuring bioscience-related news and events. Students can claim their free membership by first registering for a mySociety account and then clicking Join now link on the left-hand-side of the webpage. They will need to choose the BioNet membership grade and enter the discount code IBO20 when prompted. Please get in touch with our membership team if you encounter any issues: membership@rsb.org.uk.
Year 13 student to compete in the UK team selection final
Congratulations to Reading School's Siddharth Sasindran 13FS for being in the Top 16 of the British Biology Olympiad – it is a huge achievement and we are very proud. Siddharth has shown an exceptional understanding of biology beyond the A level syllabus, a testament to his consistent hard work and enthusiasm.
This year the IBO was to be held in Japan, but this has unfortunately had to be cancelled. However, the Japanese hosts have decided to host a virtual International Biology Challenge instead, which will still involve a rigorous theory and on-line practical examination. In addition, they are also looking to hold virtual team exercises with competitors across the world. Siddharth is to sit an additional round of questions in August in order to select a team of four to compete for the UK and we wish him the very best of luck.
Mr AM Robson (Headmaster) said:
"An exceptional achievement from all our Year 12 biologists that have risen to this challenge. We are incredibly proud of the academic excellence displayed by our students in achieving these awards. Opportunities like these are a brilliant platform to allow our pupils to extend their curiosity in biology as well as to spread their talents. This is also a testament to the impressive 33 offers from Russell Group Universities to read Biology-related degrees' including Medicine, Dentistry, Natural Sciences, Biochemistry and Biological Sciences that our Year 13 students received. This is indicative of the progress through the school."

A special thank you to the Biology Department for inspiring our pupils. We were grateful to BBSRC for its continued support of the Biology Challenge. Reading School is also especially grateful to all our parent and alumni donors who help in "Building an even better Reading School." Your support makes participation in competitions like these and enables us to cover the cost of resources and competition fees."
A level Biology
If you are considering studying Biology at A level why not have a look at this video produced by Year 12 Biology prefect Ayush S: Why A-Level Biology
#ViaRedingensis #ReadingSchoolFamily #RSEnrichment #BuildingGoodMen #Biology @UKBC_RSB @RoyalSocBio