Oxbridge Q&A- Remote Lecture with Jack Lawrence (OR 2011-2018)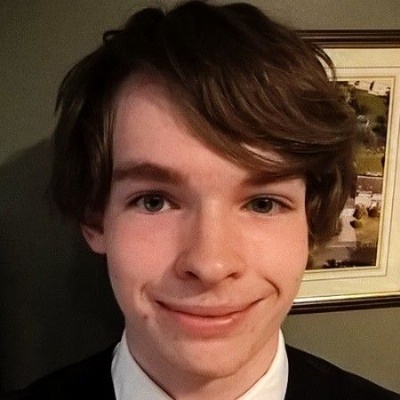 Last Thursday, Former School Captain Jack Lawrence (OR 2011-2018) spoke to students about the Oxbridge admissions procedure and gave students an insight into life at the University of Cambridge.
Currently, in his 3rd year of Engineering, Jack gave a comprehensive talk on the rigorous application process he undertook, which successfully earned him a place at Jesus College, Cambridge, and shared his best advice for aspiring Oxbridge students.
During the lecture, he discussed what to expect from the interview process, from overnight stays in campus accommodation to pre-interview admissions tests. Jack also gave advice on how to make your personal statement stand out, the importance of wider reading and working through past papers as preparation for the admissions tests. His top tip for a successful interview is to focus on maintaining an open dialogue and explaining your thought-process as the aim of the interview is for them to see how you work through a problem and take on feedback.
Ranging from clubs and societies to daily life at Cambridge, Jack quenched the curiosity of many budding Oxbridge applicants at Reading School, citing his time at the school's CCF and how it shaped his career decisions. In addition, Jack dispels common myths related to studying at Cambridge as well as discussing his transition to remote learning amidst the Coronavirus pandemic.
Lucas K (12HYA) said:
"Jack Lawrence's talk/Q&A about his time at Cambridge was really valuable in demystifying key aspects of the university experience as a whole. Hearing his personal account of the Cambridge application process, especially the interviews, gave me a good insight into what to expect and how to prepare for it.

Importantly, he also provided us a window into his daily life at the university – who better to tell you what studying at Cambridge is like than a current student. Along with his advice about accommodation and colleges, among other things, these nuggets of wisdom will be very useful in helping me to decide what my future at university will look like, Cambridge or not."
Daniel C (12SP) said:
"Jack Lawrence's talk was very helpful. It gave me a better impression of how interviews are conducted, and put some concrete examples of a good Personal Statement working in his favour. I think he made a good assessment of the collegiate system that helped me to understand where my priorities should be when deciding how to apply. The talk definitely helped make the process seem more real to me and was useful for me to be able to visualise some of what I will be doing both next year, in the UCAS application process, and the years following, at university."
Mr I Sharma (Teacher of Physics) also described his talk as:
"Extremely useful for those considering Oxbridge and was warmly received by the students who listened in."
Mr A M Robson, Headmaster commented:
"Jack won a Choral Scholarship to Jesus College, Cambridge and it is pleasing to hear that Jack continues to thrive at Cambridge, as he always excelled in physics, solving problems beyond the syllabus. Jack always took advantage of clubs and societies beyond the classroom such as Bridge and Choir. Thank you Jack for sharing your insights with current students."
A special thank you to Mr I Sharma (Teacher of Physics) for arranging this lecture and to the Society Office for coordinating all online inspire lectures.
If you would like to share your professional expertise, academic specialism or research background with our students through a short talk, master class, tutorial or inspire lecture, please complete the form here: Remote Inspire Lectures
Please bear with us as we work through our list and contact you to arrange dates and times for future talks.
If you have any further queries please contact Piatrice or Jas at events@reading-school.co.uk
#OldRedingensians #ViaRedingensis #BuildingGoodMen #ReadingSchoolFamily #RSKeepInTouch #RSInspireLecture @UniofCambridge