Reading School Remote Cooking Club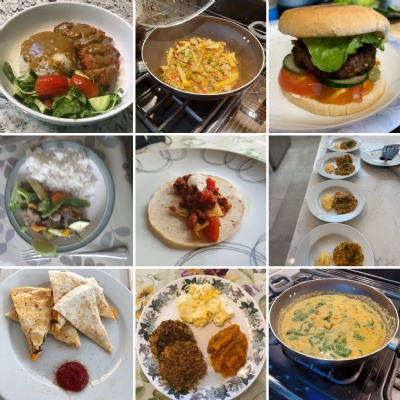 As a part of our remote co-curricular programme, students have been sharing recipes, cooking tips and whipping up some great food during the asynchronous afternoons.
Recipes have included quesadillas, courgette fritters, dhal, turkey burgers, pizza from scratch, tacos, Thai green curry and katsu curry.
Reading School Cooking Club takes place on Thursday afternoons at 2pm and is lead by Miss A Cash (Teacher of Economics). Students receive a new recipe to try every Thursday and talk through the recipe with other students. They are able to attempt to cook the recipe of the week with parent supervision. There is also a recommended recipes document where students can share their favourite recipes.
This has been a great opportunity for students to learn a new skill, embrace their creativity and make a meal for their whole family. Yadveer G (7E) spoke about what cooking club means to him:
"When I first joined the Cooking Club I joined as a humble and not so great cook. But when I kept going I finally got into the swing of it and the meals I made on Thursday became dinner for everyone. I have enjoyed the Cooking Club from day one even though I am held back by my multiple allergies I try to put in my all and make some delicious food I feel so much more competitive in cooking that I have even done a cooking contest video on my YouTube channel kooking kiddoz.

Cooking Club is brilliant and I would suggest it to everyone not just amazing cooks but people who just want to make something. You have to understand cooking is a labour of love and if your heart and soul into everything for making food then you will feel accomplished and good about yourself and that's what it's all about."
A special thank you to Miss A Cash for leading the cooking club and providing this opportunity for our students.
If you would like to join the RS cooking club, please contact Mrs A Cash at acash@reading-school.co.uk or events@reading-school.co.uk
#ViaRedingensis #BuildingGoodMen #ReadingSchoolFamily #Cookingclub #RSEnrichment