Technology & Transport- Remote Inspire Lecture with Peter Youssef (OR 2009-2016)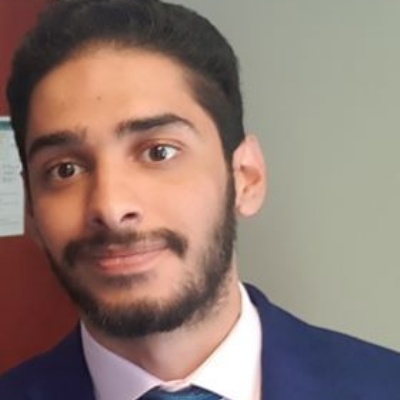 Peter Youssef (OR 2009-2016) joined us on Tuesday to discuss the potential and limitations of engineering technology in mitigating transportation issues.
Peter left Reading School in 2016 and has recently graduated with a 1st Class Honours MEng in Civil Engineering from the University of Southampton, where he will start his PhD in September 2020.
During the lecture, Peter presented the main problems with transportation and its relationship with society concerning the changes in demand, technology and environmental impact. He gave an insight into technological developments with the aim of sustainable transport and its effects on our society and transport safety.
He focused on areas such as the efficiency of VR in driver learning and hazard perception training as well as AI and autonomous vehicles. Following the lecture, the audience was invited to discuss the role that Transportation Engineering would have in the future.
Year 12 student Rushil A (PS) said:
"Peter's lecture on Transport was really interesting. He presented eye-opening statistics based on a variety of problems with the current state of transport. The overview of his dissertation provided further insight into the importance of immersion in driving and hazard perception training.

Potential solution technologies were also considered, many of which were disruptive and developing, or currently in open research, such as Autonomous Vehicles. We also saw the consideration of potential issues with these technologies, which provided a good introduction to what the future of transportation could very well be. We all wish Peter well for his upcoming PhD and thank him for his time."
Mr AM Robson (Headmaster) said:
"During his years at Reading School, Peter has always been willing to help and participate anyway he could. Thank you for being a part of our remote Inspire Lecture series. I sincerely wish you all the best in the future."
A special thank you to Mr S Ling-Winston (Head of Computer Science) for arranging this lecture and to the Society Office for coordinating all online inspire lectures.
If you would like to share your professional expertise, academic specialism or research background with our students through a short talk, master class, tutorial or inspire lecture, please complete the form here: Remote Inspire Lectures
If you have any further queries please contact Piatrice or Jas at events@reading-school.co.uk
#OldRedingensians #ViaRedingensis #BuildingGoodMen #ReadingSchoolFamily #RSKeepInTouch #RSInspireLecture #Engineering #Transport @unisouthampton