Chemistry for Energy- Remote Inspire Lecture with Dr Sonia Garcia ​​​​​​​​​​​​​​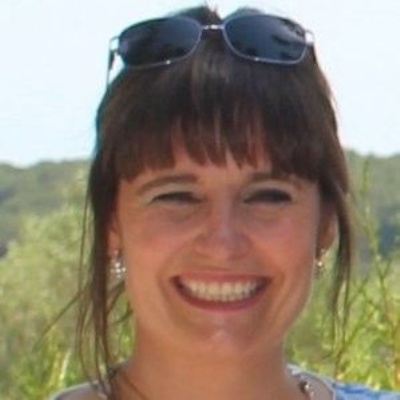 During the lecture, Dr Sonia Garcia gave a brief introduction to the history of JM company which recently celebrated its 200th anniversary all around the world.
Dr Sonia Garcia obtained a BSc in Chemistry from the University of La Rioja in Spain. She joined Johnson Matthey in 2001 where she worked on a Marie Curie funded PhD in Chemistry from the University of Reading on Nanocatalysts for Fuel Cell Applications. This involved developing cutting edge technology in the field of catalysts and leading development of new catalysts and technology exchange with a range of institutions and research centres.
Currently, she is working in the New Applications Group in JMTC on a variety of and different people projects developing novel catalysts. The applications of those catalysts include air purification and materials for sustainable processes.
Sonia's work at Johnson Matthey includes an example of the integration of several components for a product and applications of some of their products related to energy, from emissions control in cars to fuel cells and batteries. The presentation will show how scientists from different disciplines working together allow us to be leaders in a variety of technologies and breaking ground in many areas.
She also spoke about diversity in the workplace as personal and professional enrichment and discussed th future.
Joel B (13FEH) commented:
"Dr Garcia delivered a fantastic talk about her role at Johnson Matthey (JM) and gave a well-rounded take on energy and catalysis, such as the functionality of hydrogen fuel cells and the SCR process used within coal-fired plants. I particularly enjoyed seeing how various approaches were used to thrift platinum content in fuel cells, how various arrangements of alloys conferred to different catalytic efficacies and hence displaying the scientific process practically.

However, a significant idea within the talk was about how chemistry is adapted by the 1500 scientists at JM to cater for demands in the areas of clean air, sustainable natural resources, healthcare and emergence into new markets – whilst trying to make processes more efficient, cheaper and catering to the demands of the purchaser who may have invested into specific technologies.

Clearly, industrial chemistry has to account for the growing demands of the world, and as precious metal (such as those which often play a role in catalysis) sources are slowly depleted and the globe becomes more conscious of its carbon footprint, companies like JM have a great deal of research and development to execute to build the sustainable industry of the future."
A special thank you to Mr D Wheal (Head of Chemistry) and the Society Office for coordinating all online Inspire Lectures.
If you would like to share your professional expertise, academic specialism or research background with our students through a short talk, master class, tutorial or inspire lecture, please complete the form here: Remote Inspire Lectures.
Please bear with us as we work through our list and contact you to arrange dates and times for future talks.
If you have any further queries please contact Piatrice or Jas at events@reading-school.co.uk
#ViaRedingensis #BuildingGoodMen #ReadingSchoolFamily #RSInspireLecture #Chemistry