A Career in Dentistry- RS MedSoc Talk with Dr Amar Arjuna (OR 2000-2002)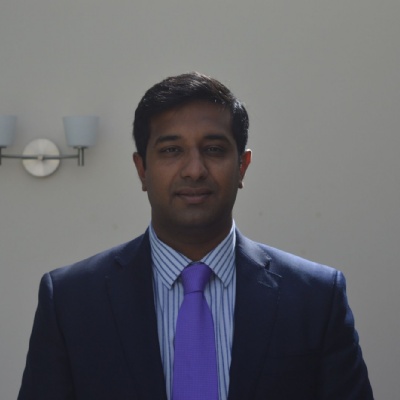 We were fortunate to welcome Dr Amar Arjuna (OR 2000- 2002) to discuss his career in Dentistry during our MedSoc meeting last week.
Dr Amar Arjuna (OR 2000- 2002) attended Sixth Form at Reading School before pursuing a career in Dentistry. Dr Arjuna graduated from university in 2011 and worked for 9 years as a general dentist. He is currently in his second year of a Master's degree in Aesthetic Dentistry at King's College, London. He is also opening his own dental practice in Canterbury.
During the meeting, Dr Arjuna spoke about his education and over 13 years' experience in the Dentistry industry, including some of the most interesting aspects of his job. During the Q & A session, Students were eager to ask questions. Questions ranged from what extra-curricular activities make for a stronger personal statement and the logistics of applying to study outside of the UK, to what career advice there is post-graduation and the practicalities of opening up your own practice. Dr Arjuna spoke about the importance of A levels, not letting setbacks hinder your goals and the impact your social circle can have on your studies. He also stressed the importance of medical ethics.
Miss J Pickering (Teacher of Biology) said:
"We would like to extend our sincere thanks to Dr Arjuna. His talk has been extremely beneficial to students with conditional places at Dental Schools. I hope to welcome him back in the new school year, this time to give a career talk to a wider audience that includes younger students."
Mr AM Robson (Headmaster) said:
"We are extremely fortunate with our alumni connections both nationally and internationally and we are grateful that our alumni community continues to 'pay it forward' by way of advice, guidance or donations by assisting our current students. We saw a dynamic exchange of questions from our students and the enthusiasm and encouragement is certainly motivating.

Thank you Dr Arjuna and the countless Old Redingensians who have shared their personal journeys and continue to share career pathway advice and guidance. We look forward to launching our mentoring programme over the coming months and strongly encourage our alumni community to join our Reading School Alumni Network."
A special thank you to Miss J Pickering (Teacher of Biology) for arranging this lecture and to the Society Office for co-ordinating all online inspire lectures.
If you would like to share your professional expertise, academic specialism or research background with our students through a short talk, master class, tutorial or inspire lecture, please complete the form here: Remote Inspire Lectures.
Please bear with us as we work through our list and make contact with you to arrange dates and times for future talks.
If you have any further queries please contact Piatrice or Jas at events@reading-school.co.uk
#OldRedingensians #ViaRedingensis #BuildingGoodMen #ReadingSchoolFamily #RSKeepInTouch #RSMedSoc