House Reading Quiz 2020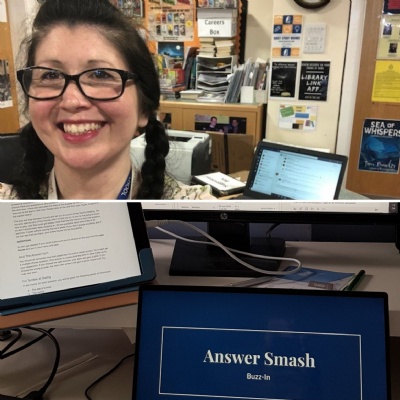 The Pupil Librarian Quiz Team created the opportunity for students to come together online and test their book knowledge.
This year, the House Reading Quiz took place remotely over two days and was led magnificently by Matthew (11W). The format was inspired by the TV show House of Games, and included rounds called "Answer Smash," "I'm Terrible at Dating" and "And the Answer Isn't."
The new House Captains: Jamie (School), Hector (Laud), Laurence (East), Rayaan (County) and Lucas (West) carefully selected their teams – with West House using a quiz to identify their most bookish members. This seems to have paid off as West House made a powerful performance, taking a confident lead during the buzz-in rounds.
Here are the results:
1. West (reigning Champions)
2. School
3. Laud
4. East
5. County
Mrs L Kesteven (Librarian) said:
"Despite the event going virutal, it was great to have the opportunity to connect with each other and have some fun at the end of term. I would like to thank the Heads of House and the House Captains for helping to arrange the teams and all the participants who joined in with passionate House spirit.

I would also like to thanks the Pupil Librarian Quiz Team: Matthew (11W), Matthew (11C), Ewan (11E), Arran (11W), Harry (10W), Vaibhav (11W) and Vamshi (12TA) for their hard work in putting this together."
#ViaRedingensis #BuildingBetterMen #ReadingSchoolFamily #Quiz #Reading #RSEnrichment