National Poetry Day 2020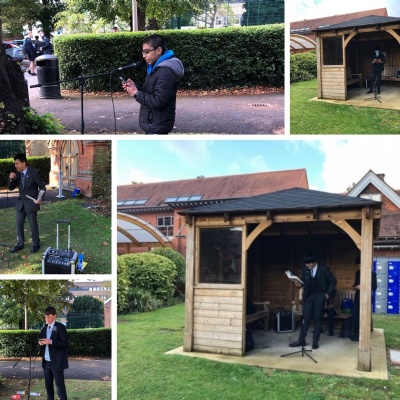 This year, students and staff celebrated National Poetry Day by holding outdoor poetry readings of their favourite poems across the school.
Students participated in a range of poetry-related activities such as the "Poetry on the Stairs" event on tour. Students and staff were given the opportunity to bring a poem to share or listen to others.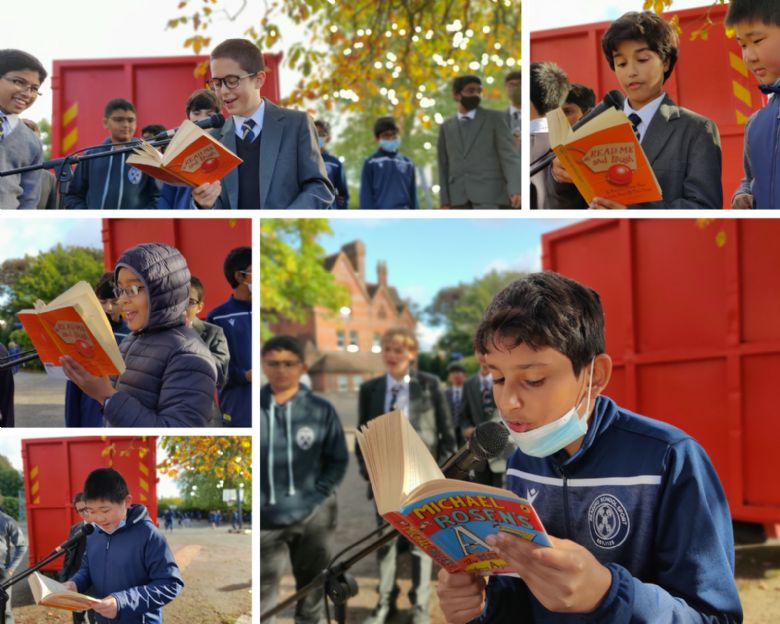 From "Dulce et Decorum" by Wilfred Owen to "Oh, I Wish I'd Looked After My Teeth" by Pam Ayres, it was amazing to see so many brave staff and pupils taking to the mic. Notable student performances from Matthew G (12VGG), Siddhant M (9L), Yoghan K (9S), Adam M (12ANS), Niran A (12ANC), Ewan AL (12SPA).
To view the photo gallery, please click here: National Poetry Day 2020 Gallery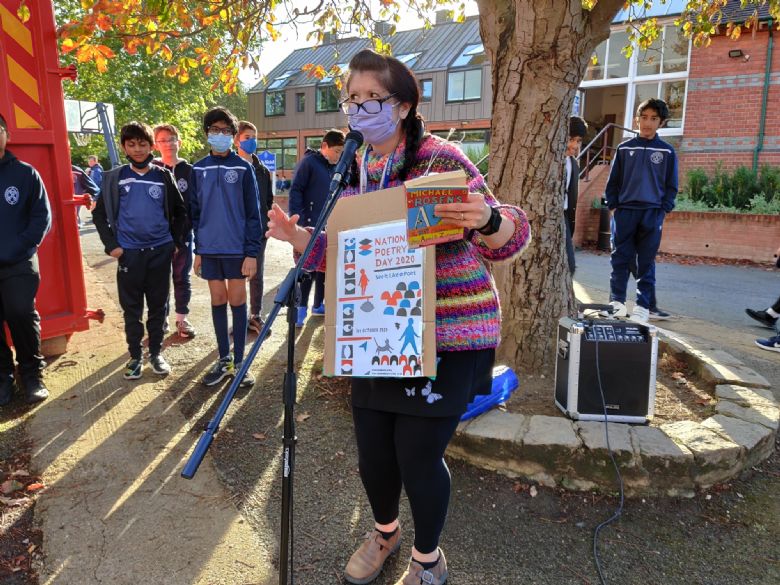 A special thanks to Mrs L Kesteven (School Librarian) for organising this event.
#ViaRedingensis #ReadingSchoolFamily #BuildingGoodMen #poetry #NationalPoetryDay2020