#HelloYellow – YoungMinds 2020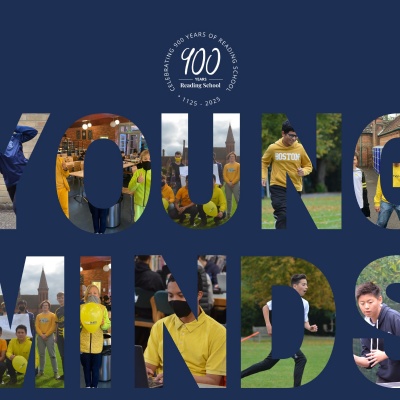 The Student Prefect Leadership Team's first charitable initiative, this academic year, led by Suyash S (Vice-Captain), B Harrison (Charity Prefect), Rohan C (Communications Prefect) and Daniel N (School Captain) and supported by the Society Office and Mr D McGall (Assistant Head) has been a resounding success. Students wore yellow to create awareness around young people not to feel alone and share that there is always help - #HelloYellow. We are #BetterTogether. The Covid-19 pandemic and subsequent lock down has impacted many of us in different ways and the Student Committee agreed this was the right charity to support in line with World Mental Health Day on Saturday 10 October.
It might have been a wet day but there were many activities going on to promote discussions about mental health and well-being, which will also be continued through next week. From open discussions during tutor time, to mood boosting books on offer from the Learning Resources Centre and sporting activities to keep a healthy mind.
The students have raised £3,845 plus Gift Aid, exceeding their target set of £2,000 with 762 supporters. Thank you to everyone that has donated the minimum of £2.00 and the many who have contributed more than this.
It is not too late! If you would like to support this cause, please make your contribution via: https://www.justgiving.com/fundraising/reading-school-youngminds.
Our students wanted to support YoungMinds a charity that helps young people to deal with challenges and empowers you to be resilient to life's difficulties, especially as so many young people globally have been affected during the period of isolation, in lock down, earlier this year.
A special thank you to Matthew G (Head Pupil Librarian, 12VGG) for photography credits and his support this week to the Society Office and the Student Prefect Leadership Team.
#RSCares @YoungMindsUK #ReadingSchoolFamily #ViaRedingensis #TheReadingWay #BuildingGoodMen #MentalHealthAwareness #WeAreRedingensians #WorldMentalHealthDay2020