Sustainability- What difference can young people make to big businesses? Remote Inspire Lecture with David Starley (OR 2007-2014)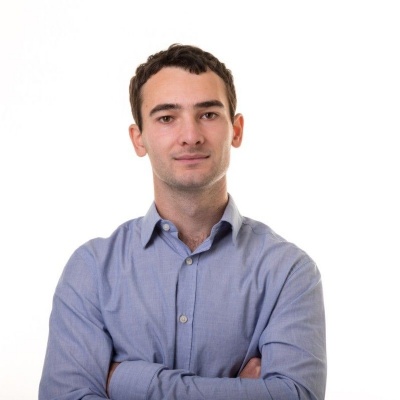 Last Friday, David Starley (OR 2007-2014) presented an inspiring talk on how young people can influence the sustainability initiatives of big businesses. He discussed his career journey from an eco-conscious student to developing sustainability strategies for an international engineering company.
David left Reading School in 2014 and later graduated from the University of Bath with a first-class 5-year Masters of Chemical Engineering degree, including a full 12-month industrial placement, with Air Products. He currently works for Babcock International Group as a Process Engineer.
During the lecture, David introduces sustainability and the importance of protecting our environment. He talks about his career development and sustainability journey, a passion he developed while studying at university. He co-founded the Chemical Engineering Sustainability Group (CESG) with other like-minded students, sharing ideas and putting them into action by pursuing practical sustainability objectives across campus and within the community through a variety of outreach projects and events.
It was at Bath that David had the opportunity to sit on a panel at a One Young World event to speak about Climate Change. A chance encounter with the Mayor of Bath influenced the University's commitment to a sustainable future and propelled the 'Bath Carbon Neutral' policy, requested by David and the CESG in collaboration with People and Planet and the University's Carbon Steering Group. The University has recently adopted this policy and is taking action to be carbon neutral by 2030.
Similarly, within Babcock, David started engaging with the Environmental Working Group, becoming an active member and now taking on a leadership position in the group. He also took the opportunity to work directly with the dockyard's Sustainability Lead and has been influencing the company's sustainability strategy in this role.
David has kindly agreed to collaborate with our Year 13 Environmental Prefect on ways to make Reading School more sustainable as well as be the key contact for an OR sustainability group, which will feature on our new alumni network.
He closed his lecture with a few top tips:
1) If you have an idea, tell someone about it;
2) Research around your subject to become a subject matter expert;
3) Speak up in meetings, make your voice heard;
4) Seek out opportunities to contribute;
5) Challenge the modus operandi!
David Starley also commented:
"Since leaving Reading School, as many ORs will tell you, I have recognised the important part the School played in my career to date. The knowledge and work ethic I gained have set me up for a successful career, so I am thankful for all the support I received at Reading School. It is a privilege to be able to return to give an Inspire Lecture to students."
Mr A M Robson (Headmaster) said:
"Reading School is so fortunate to have willing and driven role models for our students. It is great to hear David speak positively about his experience at Reading school and share the lessons he has learned. It is a pleasure to recognise the outstanding achievements of Old Redingensians, like David and his outstanding contribution to sustainability leadership. Now, more than ever, the need is great for highly-educated professionals to study and implement more sustainable practices."
A special thank you David & the Society Office for leading this Inspire Lecture.
If you are an Old Redingensians and would like to connect with other OR's who share your interest in sustainability, please join the Reading School Alumni network.
Want to help inspire the next generation of Reading School students? Please complete the form here: Remote Inspire Lectures
If you have any further queries please contact Piatrice or Jas at events@reading-school.co.uk
#ViaRedingensis #BuildingGoodMen #ReadingSchoolFamily #RSInspireLecture #OldRedingensians #RSKeepInTouch #engineering #sustainability