Reading School Student-Alumni Debate- with OR Julian Sutcliffe (2007-2014)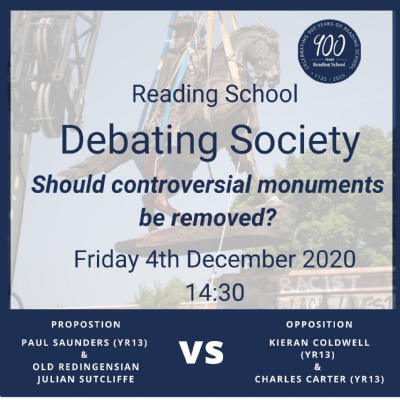 The Debating Society is delighted to welcome OR Julian Sutcliffe (2007-2014) as a special guest debater this week.
The Debating Society, which started in October, has already held debates on prison rehabilitation and the voting age. As tensions mount over the UK's memorials to controversial figures, the motion this week is whether controversial statues should be removed.
This special debate will feature OR Julian Sutcliffe (2007-2014). Julian is a second-year Civil Service Fast Streamer in the Foreign Office. He left Reading School to read History at the University of Cambridge. He has appeared on the BBC's University Challenge, as part of a team from Peterhouse College, Cambridge, that won the 45th series of the show in 2017.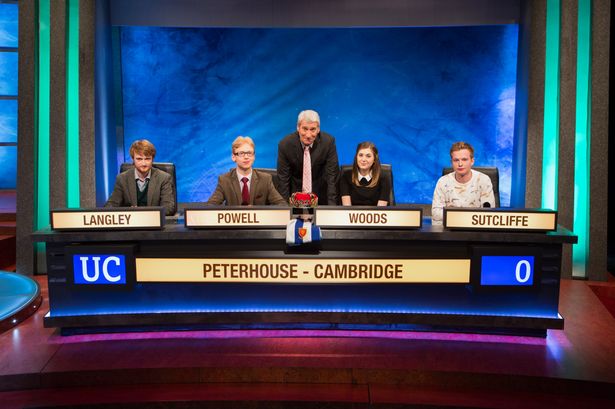 He will join Paul S (13BSA) as part of the proposition during the debate on Friday 4th December at 2:30pm.
Kieran C (13BSA) & Charles C (13ANC) will make up the opposition as both sides argue their views on the motion. There will be an open question period in which audience may ask questions to either side to challenge their arguments. After the debate, the audience will vote to determine the winning side.
This is event is accessible to Reading School students and staff only via Microsoft Teams.
Were you an avid debater during your time at Reading School?
Would you like to be a special guest in one of our weekly debates?
If you are interested, please contact Miss Hutchinson at alumni@reading-school.co.uk
#ViaRedingensis #BuildingGoodMen #ReadingSchoolFamily #RSKeepInTouch #OldRedingensian #RSEnrichment #RSDebating