Legacy Giving - The Aust legacy supports Reading School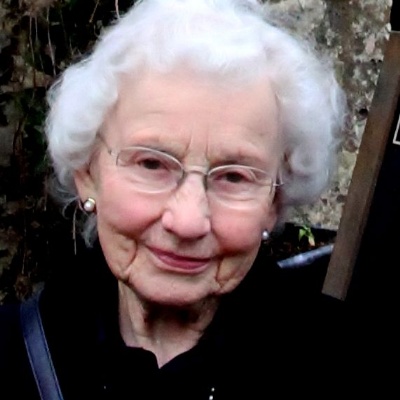 Earlier this year, the Reading Foundation was the fortunate recipient of the residue of the estate of Miss Evelyn Mary Aust, aged 96. She was a lifelong supporter of Reading School, and has been most abundantly demonstrated by her generous legacy of approximately £500,000 in memory of her brother, Henry.
Five members of the Aust family attended Reading School;
Henry Ernest Aust (1908-14), Evelyn's uncle. He had been a prefect and a
rugby colour and was killed in action in 1918, at the age of 22, serving as a lieutenant in The Yorkshire Regiment.
Ernest Arthur ('Bunny') Aust (1922-30), Evelyn's eldest brother was an engineer who emigrated to Australia and died in 1996 aged 83.
Henry Charles Aust (1929-1937), Evelyn's other brother, was a shooting colour and captained the 1st XV. He joined the Royal Navy in 1938 and in 1941 he died, aged 20, fighting an air raid on Plymouth where he was atte
nding a course at The Royal Naval Engineering College. His parents Mr and Mrs A W Aust endowed, in perpetuity, 'The Henry Charles Memorial Prize' which has been awarded annually at School since 1944.
John B (Jack) Aust (1930-32) was Evelyn's cousin.
Henry Stephen (Harry) Aust (1957-58) is Evelyn's nephew and Bunny's son. He lives in Australia and is a mechanical engineer.
At the time of receiving the legacy there was a pressing need to renovate parts of the Waterhouse building, which for 150 years has been an integral part of every Reading School boy's experience. By funding the repairs Miss Aust's legacy has ensured the continued use of the iconic building well into the 21st century. The legacy is also funding a small donation to Reading School's archives.
Legacy giving, alongside donations from living benefactors, grant-giving organisations and support from parents, alumni and their families, funds many vital projects at Reading School, that would not be possible without the generosity of the whole Reading School community. In the last decade, significant bequests from ORs including Peter Townsend (1944-48), Bill Knight (1928-37) and John Haines (Master at School 1952-88) have contributed to major projects for instance the Refectory and the Physics Laboratories.
Equally, major donations from Neil Thomason (1966-73) and Nick Bion (1969-76) and Philip Mitchell (for many years Chairman of Governors) have generously contributed to the Philip Mitchell Science Centre which houses our state-of-the-art Biology and Chemistry laboratories. By improving these facilities, we continue to develop the scientists, doctors, engineers and technical innovators of the future.
Thank you for continuing to support Reading School with your kind generosity.
A special thank you to Ken Brown (1955-63) and Chris Widdows (1955-62) for kindly providing photos and information to enable us to accurately share the Aust legacy.
Legacies and bequests have played a vital part in Reading School's success and we are extremely grateful to all our supporters.
If you are thinking about leaving a legacy to Reading School, please contact Mr A M Robson (Headmaster) or Mrs Jas Chhokar (Society Manager) at development@reading-school.co.uk.
#ReadingSchoolFamily #OldRedingensians #FloreatRedingensis #legacies #LifetimeGifts #RSGiveBack2020