Wishing you a Merry Christmas 2020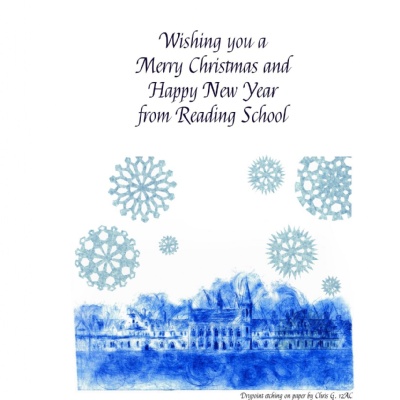 We would like to take this opportunity to wish the Reading School community a happy, healthy and peaceful Christmas and New Year ahead.
Reading School staff, pupils, parents, Governors and Old Redingensians have gone the extra mile and then further in what has been an extraordinary year. We could not be more grateful with the support we have received from the Reading School Parents Association, Old Redingensians Association and The Reading Foundation.
In particular, we thank all the teachers, staff and pupils that have had to adapt and find new ways to teach, learn and keep going despite the challenges. We are unbelievably proud to be a part of a community that has supported each other during this year and will continue to do so and we are thankful to be a part of such a caring community.
The Headmaster has recorded a short message for the whole School Community. Please click the link here to view: Headmaster's End of Michaelmas Term 2020
Virtual Carol Service 2020
During normal times many of you may have enjoyed attending our annual service of Nine Lessons and Carols. This year we have created a shorter version including readings from members of the Reading School community and carols sung by the Chapel Choir, led by Mr J Newman (Teacher of Music).
Please click the link to view: Carol Service & Lessons 2020 and also see attached the Carol Service programme of service.
Reading School's Poet Laureate – George 12AC
Dear Santa, I, a city-dweller,
Send greetings to you, an ice-sheet dweller,
With the amount of merriment appropriate for the season.
I am writing as I did last year to ask you,
Please, to send me a gift, but if and only if
It is not too large for the sleigh, and if and only if
It is not too taxing on your workforce, and if and only if
It does not cost you much, and if and only if
It does not have to be declared at customs.
In my fireplace will be a comestible gift for you,
And some comestible gifts for your reindeer,
And many thanks from the bottom of my heart.
A special thank you to Chris G (12AC) for creating this year's Christmas Card.
#ReadingSchoolFamily #OldRedingensians #ViaRedingensis #ReadingWay #Christmas2020 #CarolService&Lessons2020 #BetterTogether