Reading School's BBC Young Reporters pick up the tricks of the TV trade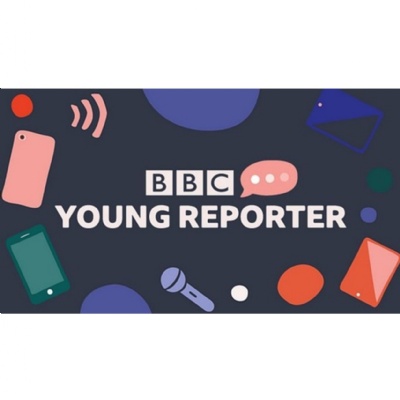 Reading School's BBC Young Reporter Team, made up of a dozen budding Year 8 journalists, have been given the chance to peek behind the doors of the TARDIS.
The students have been working together with the English Department since November, learning about how to report news and current affairs, and taking advantage of the training resources offered by the BBC Young Reporter project.
This week, members of our team were offered the chance to join up with other Young Reporters from schools around the country and participate in a live webinar presented by the producers of Doctor Who.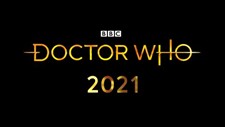 Peter Levy and Natalie Reid have won Emmy awards and been nominated for Oscars for their work in visual effects, and they shared their expertise during the session, revealing to our students how they put together the stunning look of one of the world's most famous science fiction shows.
The pair aimed to spark an interest in behind-the-scenes career options, as well as letting fans of all things Gallifreyan ask questions about how they make the Timelord's adventures look so exciting.
Reading School's reporters learned a lot from the experience. Yadveer felt that "I could relate to Natalie's story because my interest in how VFX works and how to do VFX was started by watching the first ever Jurassic Park movie", just like her! Perhaps in twenty years' time Yadveer will also have a Television Academy statuette sitting on his shelf?
Akshith enjoyed the talk: "It was very interesting to discover so many jobs from pre-production to post-production and get a feeling of what it's like to work in the Doctor Who production team with famous personalities," while Satyam added: "It also made me realise that to see the wondrous feats on television, someone is working hard behind a screen."
Both Adi and Mirzo agreed that they learned there is a lot more going on in TV production then they initially thought: "Just designing one character can take months even with a large crew of people working on it."
The BBC Young Reporter project has been running since 2007. Thousands of students from secondary schools are involved, and Reading School is proud to be one of only a handful of institutions which has participated every year since the scheme started. Over the past fourteen years our reporters have broadcast live from the school site on BBC Radio Berkshire's Breakfast Programme, visited New Broadcasting House in London to learn from BBC Radio Four presenters, and even interviewed the Deputy Prime Minister in Downing Street.
The English Department currently supports the Young Reporters on Wednesday afternoons during RW3.
To join, email Mr R Baldock at rbaldock@reading-school.co.uk.
#ViaRedingensis #ReadingSchoolFamily #RSEnrichment #BBCYoungReporter #BBC