2021 Reading Foundation Mcllroy Essay Competition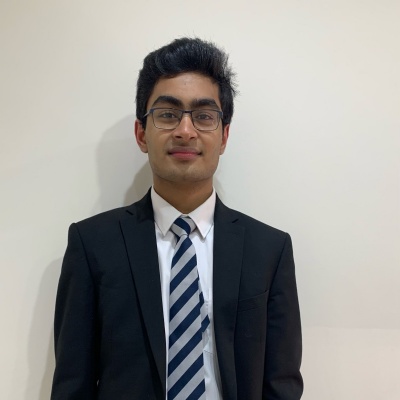 We are pleased to announce that Mannan K (12MD) has won the annual McIlroy Essay Competition.
His response to the question: "How can a community come together and turn a difficult circumstance into a positive experience?" was anonymously judged by the panel, drawn from the Reading School staff and members of the Reading Foundation, to be a terrifically inspiring and well-expressed piece of writing. It will be published in a future edition of Floreat Redingensis and on the school's website.
Mannan says:
"I am honoured to have won the McIlroy Essay Competition. I decided to participate because I had plenty of free time on my hands during the first lockdown and I needed something challenging to occupy myself. This essay competition fitted the bill perfectly because it was a way for me to discuss a pertinent issue whilst also brushing up on my essay-writing skills. I implore everyone to enter the competition next year as the title of the essay is very open-ended, allowing you to write about something you are passionate about (not something you get to do often) whilst also practising an essential skill. The best part is that anyone can win; I don't study English A Level and it was never my strongest GCSE subject, but the teaching of the English Department ensures that everyone has the necessary skills to write a winning essay!"
The panel enjoyed reading all the of the submissions to the 2020 competition. Thank you to every student who invested time, thought and skill into crafting an essay.
Thank you to the English Department for facilitating this competition and a special thanks to Reading Foundation for its generous support of the competition and funding the £250 prize and the English Department.
We all passionately believe that if ever there was a time for Reading School students to express their thoughts and feelings in a creative and reflective way, then the current circumstances demand that kind of response and present the perfect opportunity.
The competition will open again for our current cohorts during the Summer Term 2021.
#ViaRedingensis #ReadingSchoolFamily #RSEnglish #ReadingFoundation #English #McllroyEssay