Bestselling author & Reading School Parent, Holly Webb talks Otters, Narnia & Top Tips for Budding Authors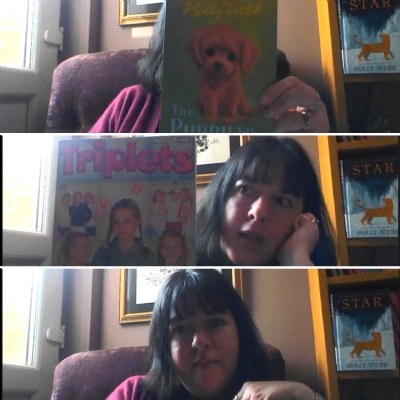 The LRC Book Club was delighted to be joined by bestselling author and Reading School parent, Holly Webb in an intimate virtual author talk and Q&A session on Tuesday for Book Week 2021, kindly sponsored by the Old Redingensians Association.
Holly has written over 140 books, which have been translated into 33 languages. We were treated with an exclusive reading from her new book featuring otters, called The Song of Green River. During the Q & A session with our keen readers, Jamin (7E) discovered that her favourite book character was Lucy from the Chronicles of Narnia. Her top tip for aspiring authors was to, "Just write. Do not worry about whether it is good enough, you will get better with practice. And read, read as much as you can." Seth (7W) ended the session with a special thank you to Holly for taking the time to speak to Reading School students.
Here are a few comments from the students who attended the virtual talk:
"I would love to read her new book when it comes out!"

Tom 7E
"I learnt lots of things about her as I have not read any of her books before. I now want to read her book coming out next year and I really enjoyed the talk."
Jamin 7E
"It was really fascinating to learn how authors manage to write so many wonderful books."

Theodore 7E
"Very fun and informative."

Alec 8S
Reading School and the LRC would like to thank Holly Webb for joining us on Tuesday and delivering such an engaging session.
#WeAreRedingensians #ViaRedingensis #ReadingSchoolFamily #RSEnrichment #BookWeek2021 #Reading #HollyWebb