Congratulations to achievers of the Duke of Edinburgh Awards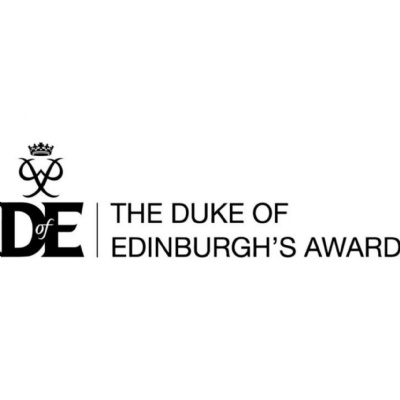 With circumstances beyond our control, the impact of the COVID-19 outbreak has influenced the ability for Reading School students to complete their Duke of Edinburgh Awards (DofE), and this also means it will take much longer than usual to complete the award. However, Young people across the UK have worked hard to complete their Skills, Volunteering and Physical sections, and are continuing to do so in these unprecedented times. The Duke of Edinburgh Award Scheme want to recognise these young people for their amazing efforts and achievements even if social distancing, personal circumstances, or other challenges mean it is not possible to complete the Qualifying expedition just yet!

The Certificate of Achievement is a formal recognition, by the Duke of Edinburgh, of their dedication to their programmes and everything they have achieved through these three sections, as well as their resilience in coping with ongoing uncertainty. Everyone who receives the certificate will go on to complete their Expedition later in the year and will then achieve their Duke of Edinburgh Award.
Students at Reading School have been working hard to complete these three sections and we are pleased to Congratulate the following Students for Achieving their 'Certificates of Achievement' at Bronze or Silver level. Many others are well on their way to completing their sections and we look forward to more congratulations in the coming weeks.

Congratulations to the following students have achieved their DofE Awards:
Henry F, Aden N, JeeHwan A (Year 13) who achieved their Silver Certificate of Achievement.
Kamran S, Adam B, Adityaraj S, Josha G, Oliver C, Alessandro M, Hal R, Yash R, Thomas L, Advay C, Oscar S-T, Abu B, Aslan H, Darsh K and Rishi M (Year 10) for achieving their Bronze Certificate of Achievement.
Mr A M Robson, Headmaster said:
"I am particularly impressed with these young men who have managed to demonstrate commitment and dedication in building character through selecting alternative activities under the current restrictions. Congratulations to you all and I look forward to hearing of more successes in the coming weeks.
Special thanks to Miss M Hooker (Teacher of Mathematics, Second in Dept and DofE Lead) for supporting our DofE students."

#WeAreRedingensians #ReadingSchoolFamily #ReadingWay #Excellence #Integrity #DofE