World Book Day 2021

World Book Day was created by UNESCO nearly 26 years ago as a worldwide celebration of books and reading. Each year, students and staff at Reading School participate in Drop Everything and Read (D.E.A.R) whereby everyone stops, pulls out a book and begins to read.
To celebrate our fantastic love of reading, we asked the children to take photographs of themselves at home during lockdown. Congratulations to Milan G (9E) and the LRC Lockdown Team for winning the D.E.A.R photo competition.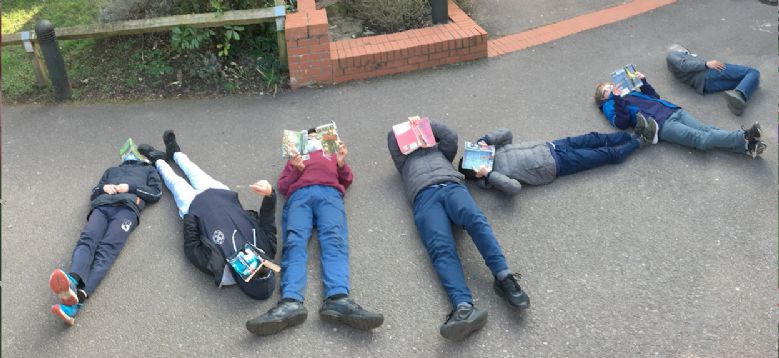 Mrs A Jackson (Librarian) said:

"The Lockdown Team of boys working hard in the LRC wanted to participate as a group with a tribute to our wonderful NHS for their D.E.A.R challenge. In a socially distanced way, they created the letters NHS in their own distinctive way".
Well done to everyone who took part - brilliant effort!

This year, we were delighted to see so many Departments celebrating recommended reads.

Mrs A Cash (Economics Teacher) shared some recommendations for Economics from our Year 13 students.

• Utopia for Realists by Rutger Bregman
• The War on Normal People by Andrew Yang
• Narrative Economics - How Stories Go Viral and Drive Major Economic Events Robert J. Shiller
• Thinking Fast and Slow by Daniel Kahneman
• The Undercover Economist by Tim Harford
To wrap up Book Week 2021 celebrations, the LRC hosted a virtual World Book Day Quiz. Congratulations to James T (8S) who won the quiz.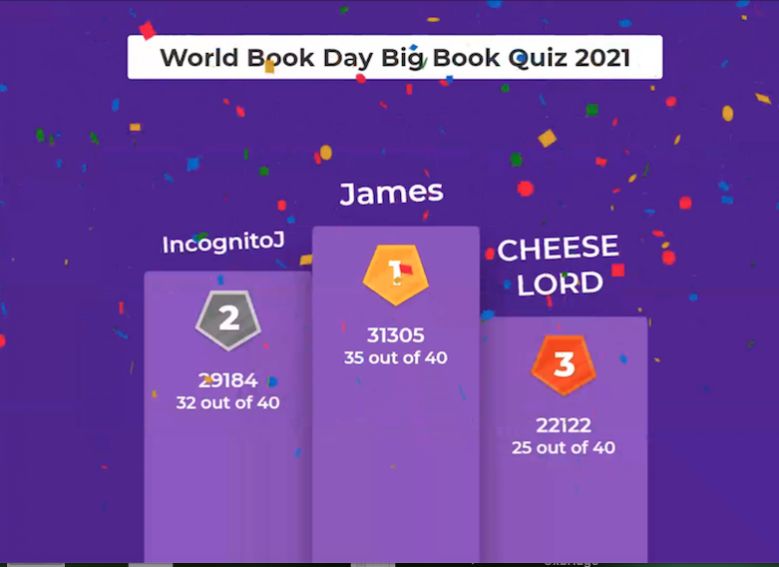 A special thank you to Mrs L Kesteven (Librarian) & Mrs A Jackson (Librarian) in the LRC for coordinating all reading activities for the week particularly, the virtual talks with authors Chris Bradford & Holly Webb.
We would also like to thank the Old Redingensians Association again for their generosity in funding this event, year on year.
Interested in sponsoring Book Week 2022? Please contact Jas Chhokar or Piatrice Hutchinson in the Society Office at development@reading-school.co.uk
#WeAreRedingensians #ReadingSchoolFamily #ReadingWay #ViaRedingensis #BookWeek2021 #WorldBookDay #RSEnrichment