Deci-Tour de France 2021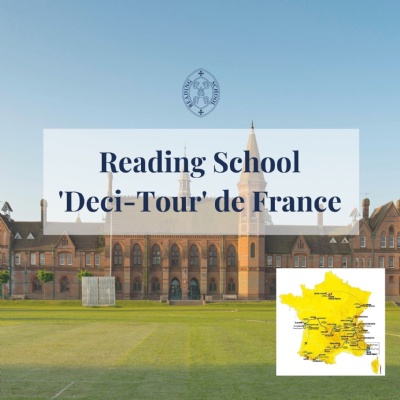 Starting on 18th January 2021, a group of staff and students set out to cycle 10% of the total distance of 'Tour de France' 2021'. Seven weeks of stages totalling 347km concluded this week.
The Tour de France is the world's most famous (and arguably) the hardest cycling race. It takes place every year and lasts for 3 weeks, covering more than 3,500km.
Congratulations to Deci-Tourists James B (10E), George L (13MRC), Seth P(8W) , Ben SR (10L), Tom SR (10S), Paul Stromdale (Teacher of Physics), Oliver C (10E) and John S (13AC) who have completed the entire tour in the target time.
Here are the current 2021 running totals:
• James B- 1430km (412%)
• George L- 1168km (337%)
• Seth P- 934km (269%)
• Ben SR 558km (161%)
• Tom SR 547km (158%)
• Paul Stromdale 494km (142%)
• Oliver C 453km (131%)
• John S 357km (103%)
A special mention also to the following students who are almost there!:
• Joseph P (13ANC)- 243km (70%)
• Sam P (12JM)- 88km (25%)
• Samuel AO (10W)- 81km (23%)
• Malik D (12MRC)- 46km (13%)
• Harry P (9L)- 35km (10%)
• William M (10L)- 12km (3%)
• Adityaraj S (10S)- 11km (3%)
• Felix Pilkington (8L)- 8km (2%)
• Matthew G (12VGG)- 6km (2%)

Keep an eye on the Deci-Tour on Microsoft Teams using the Team code horp7v3. A new challenge is starting when the spring weather returns.

#WeAreRedingensians #ReadingSchoolFamily #ViaRedingensis #RSEnrichment #cycling #excellence #Tourdefrance