Year 9 student Gaurav K wins the Perse School Inaugural Research Essay Competition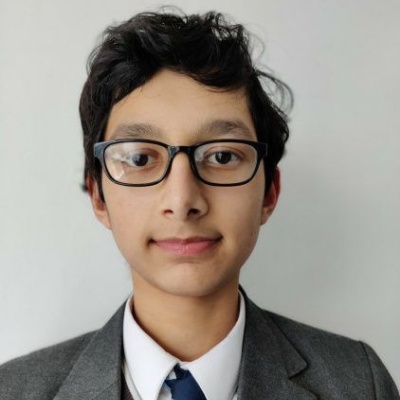 The competition is run by The Perse School in Cambridge and is split into two categories – arts/humanities and sciences – with the winners of each section receiving a prize of £30 and runners-up receiving £10 each. It was founded by Perse Upper Sixth research prefects who were involved in judging the submissions.
Gaurav submitted an essay in the arts/humanities category with his response to the question 'Should the government impose a carbon tax?' He commented:
"During lockdown, I had a fair amount of free time, so I decided to use it productively. In all honesty I was merely scrolling the Internet for competitions to enter. The Perse School competition caught my eye especially because it was for Year 9 specifically.

Although there were plenty of topics to choose from, I decided on the Carbon Tax because it is a very relevant topic today.

The main skills that I improved were of course my research skills, but also my writing skills and learning how to keep my essay concise. These will eventually aid me in my HPQ.

If it happens next year you should definitely enter, but also consider any other competitions that are available."
Matt Fox, Perse School's Head of Research, said:
"The Year 9 research essay competition is a wonderful opportunity to have a go at developing your research skills. Whether this is your first attempt at doing an extended research project, or you have done some research before, we hope skills such as planning, finding sources, analysing and concluding, will help to equip you for future research."
Click here to read Gaurav's essay: Should the Government Impose a Carbon Tax?
#ReadingSchoolFamily #WeAreRedingensians #Excellence #Essay #English #RSEnrichment #ThePerseSchool