Senior Physics Challenge - March 2021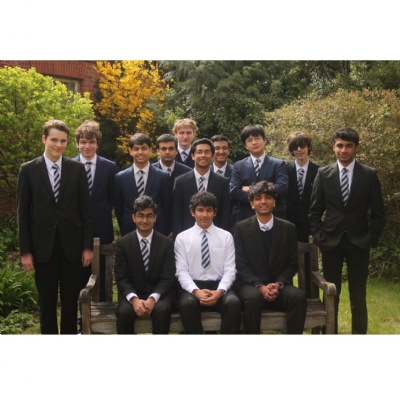 Congratulations to Gold winners: Roshan P (12EH), Jacob H (EH), Aaryan P (SP), Viraj N (MD), Stratos V (PS), Saharsh A (ANC) Joshua O (BSA), Ewan AL (SPA) and Liam D (TT) for achieving Gold.
Well done to our Silver winners: Finbarr S (MRC), Adedeji B (TT), Joshua KA (PS), Matthew G (VGG), Jacob A (ANC), Dev M (JP) & Jacob M (MJK) and Bronze winners: Toby C (MRC) & Ansh A (TT)
The competitions attracted entries from just under 30,000 students last year. Approximately 5270 students from 380 schools around the UK participated, either at school or home. This was the first time the Senior Physics Challenge could take place online for the Lower Sixth year group.
Mr AM Robson (Headmaster) said:
"We are incredibly proud of our students and their outstanding achievement in this elite academic competition. Despite the circumstances during lockdown, an exceptional number of our students have achieved awards. The British Physics Olympiad aims to encourage curiosity in physics and recognise excellence in young physicists."
A special thanks to Mr I Sharma (Teacher of Physics) for the leadership and support of our students.
#ReadingSchoolFamily #WeAreRedingensians #ReadingWay #ViaRedginensis #excellence #physics #britishphysicsolympiad @BPhO