English Football announces Social Media Boycott​​​​​​​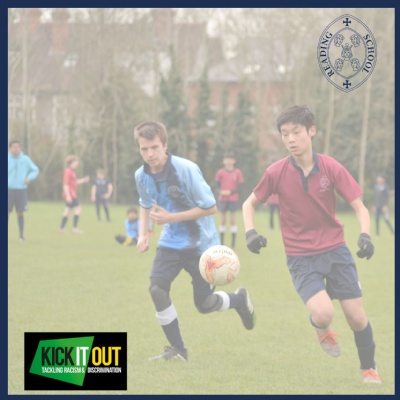 As an educational institution, we believe inclusion and diversity are essential values to be protected.
We pride ourselves on educating our students to build supportive and respectful environments where everyone can thrive. Therefore, Reading School's staff, students and community pledge's its support to Kick It Out by joining clubs, organisations and individuals in the social media boycott from 3pm today until 23.59 on Monday, in response to the ongoing and sustained discriminatory abuse received online by players and many others connected to football.
We know that this problem is not isolated. Social media companies must do more to stop online abuse.
#WeAreRedingensians #TakeAStand #StopOnLineAbuse