Year 9 & 10 Biology Challenge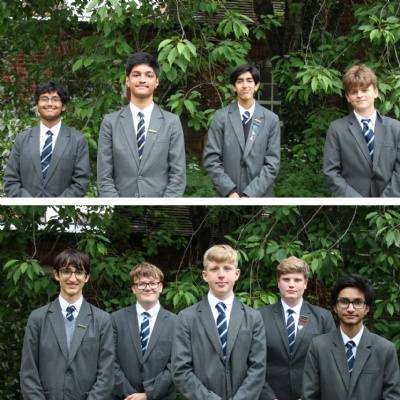 Congratulations to Year 9 and Year 10 top-achieving Gold Award Winning Biologists Anish K (9C), Arhan C (9S), Lucca K (10C), Darren T (9C), Thomas L (10L), Bharat J (9W), Milan G (9E), Adam M (10S), Oscar S (10L), Harry P (9L), Sam J (10S) and Vivek S (10S).
In addition, a total of 38 Silver and 68 Bronze awards were also awarded to Year 9 and 10 students who participated in the challenge run by the Royal Society of Biology.
26,828 students from 348 schools worldwide took part in this year's competition. To achieve a Gold award a score of 80% was required this was awarded to the top 5% of participants. The competition consisted of two, twenty-five-minute multiple choice papers to be taken online understaff supervised exam conditions.
Questions were set on the school curriculum, but the competition also rewards those students whose knowledge of the subject has been increased by reading books and magazines, watching natural history programmes, taking notice of the news media for items of biological interest, and are generally aware of our natural flora and fauna.
The Biology Challenge stimulates students' curiosity for the natural world and encourages them to take an interest in biology outside of school. More details can be found here: UKBC – Home of the British Biology Olympiad (ukbiologycompetitions.org)
Mr A M Robson (Headmaster) said:
"An outstanding achievement from all our biologists who have been awarded 12 Gold, 38 Silver and 68 Bronze medals after competing in the Biology Challenge with 26,828 students from 348 schools worldwide.

We are incredibly proud to be able to offer this wonderful opportunity for students and provide them with a platform to explore the life sciences beyond the classroom. A special thank-you to Mrs F Howson (Head of Biology) and the Biology Department for supporting the next generation of Biologists."
A level Biology
If you are considering studying Biology at A level why not have a look at this video produced by Year 12 Biology prefect Ayush S: Why A-Level Biology
#Weareredingensians #ReadingSchoolFamily #RSEnrichment #BuildingGoodMen #Biology @UKBC_RSB @RoyalSocBio