Reading School shortlisted for the UK Social Mobility Awards ​​​​​​​​​​​​​​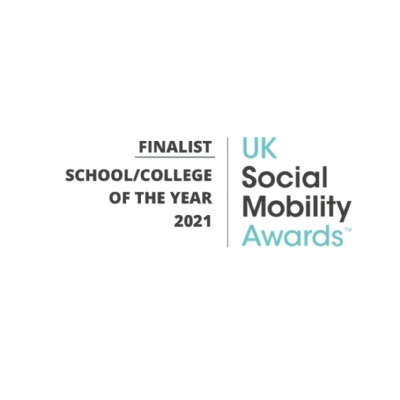 We are delighted Reading School has been shortlisted in the 'School/College of the Year' category as finalists.
The awards — now in their fifth year — provide an opportunity to recognise organisations who are making strides and creating initiatives to advance social mobility within their own workforce or beyond their own walls. By demonstrating best practice and celebrating those who are raising awareness and creating opportunities, together we can advance social mobility throughout the UK.
The SOMOs were the first national awards dedicated to social mobility, recognising the forward-thinking organisations that are working to progress social mobility. Organised by social justice charity, Making The Leap, this year's awards have received an impressive array of entries comprising a variety of sectors from across different regions — the shortlist represents those who have best demonstrated the efficacy of their social mobility initiatives.
The winners will be determined by an independent judging panel, made up of leading figures from business, charity and the public sector, and chaired by Sir Ken Olisa OBE. They will be announced at the awards gala on 14th October 2021.
Our Flagship 'Futures Stories' Social Mobility Programme for Pupil Premium and Looked After or Previously Looked After Children, is now in its sixth successful year. The COVID-19 crisis has focussed our attention — this year we are determined to do more and do it better, using the creativity of students and staff to find new ways to engage students and schools in the productive learning and mentoring activities on offer.
Sir Ken Olisa OBE, who is also the HM Lord Lieutenant of London, said:
"The war against Covid-19 has shown just how strong our nation is when we pull together. It has also shown how 'we' means people from every walk of life, heritage and ability. There can be no greater proof of the power of social mobility. Now that its value is beyond dispute 'we' must pull out all the stops to make social mobility a reality — even in peacetime."
Other shortlisted schools include Tile Cross Academy, Sedgefield Community College, Christ's Hospital, Bolton School and Reigate Grammar School. The full list of shortlisted finalists is here.
Thank you to Making The Leap for leading Social Mobility change and Capita for sponsoring this event.

We are grateful for our key supporters of the Future Stories Programme making this change possible.
#WeAreRedingensians #ReadingSchoolFamily #uksocialmobilityawards #somo2021 #futurestories #socialmobility