Reading School student Arhan C's (9S) proposal for Reading Prison makes Top 4 entry in the University of Estate Management Competition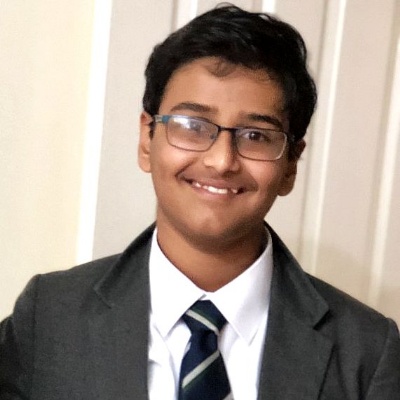 Congratulations to Arhan C (9S) whose idea to transform the Reading Prison has been shortlisted.
Pupils in Years 9-13 across Berkshire were invited to enter the University College of Estate Management's (UCEM) competition by submitting a video, written piece or drawing with their ideas on what to do with the local landmark which is currently for sale.
Arhan and 3 other students were shortlisted from the entrants and paired with a UCEM tutor who recently went head-to-head in a podcast debate, The Big Debate: Reading Prison. The winning student will earn their choice of a scooter, iPad or a gaming voucher worth £300 and earn their school a career talk by our real estate programme leader, David Hourihan.
Arhan proposed turning the site into a museum and a unique hotel experience.
The prison would be divided into different zones. Tours would start from the central part of the museum where you could also buy some refreshments. A wing would be unchanged to convey the 'spirit' of the prison, B wing would showcase the history of the museum, C wing, where Oscar Wilde was incarcerated, would be dedicated to the prisoners who spent time there and D wing would lead to the amenities building.
C wing would double up as an overnight prison experience where guests would stay in cells with 'prison guards' patrolling the premises. Guests could choose to have normal food or prison food and could leave at any point. This would generate some income for the museum.
The aforementioned amenities block could be turned into a hotel. This overlooks the prison and is located by the Abbey Quarter in the town centre, making it ideal for tourists. The gym could be used by guests too.
Arhan's vision would be that guests would be immersed in the history of the prison whilst enjoying a new experience.
Arhan commented:
"I was inspired by the Covid 19 pandemic. When I entered, restrictions hadn't been lifted yet. Local businesses were struggling, and they would take some time to recover. Making Reading a tourist destination would help out local businesses as they would likely shop, eat, and spend nearby, giving the economy and local council a much-needed boost. Effects on mental health also will last longer than expected, so giving people something to look forward to would help."
The vote is now live and ends on Sunday 19th September 2021. Click here to vote: Reading Prison Competition - University College of Estate Management (ucem.ac.uk)
Keep an eye on our social channels where the winner will be announced.
#ReadingSchoolFamily #ReadingWay #ViaRedingensis #UCEM #Estates