Dr C Kennedy completes the 2021 Aquabike World Championships for GB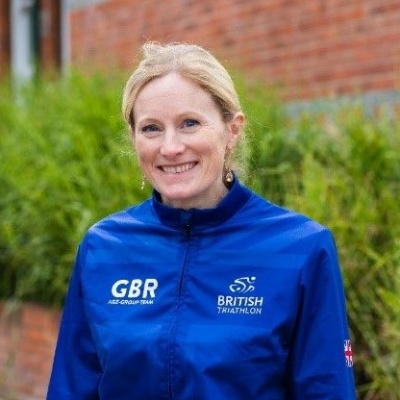 As part of the gruelling event Dr C Kennedy cycled 180.2k along with swimming 3.8k through the flat open dykes and polders of the Netherlands during what were challenging conditions caused by the weather. Dr Kennedy's achievement did not end there as she was back in school teaching new Year 7 pupils the following day after flying back from the Netherlands.
Dr Kennedy also recently completed the Hamburg Ironman in late August 2021, where an international 17-strong Elite Women's field competed for the prize to become the 2021 Hamburg Ironman. The course began with a 3.8km swim before heading back to the shore to complete a 180km cycle course followed by a 42.2km run along the banks of the Binnenalster and Außenalster.
Dr Kennedy commented:
"Having completed Hamburg Ironman two weeks ago, I was nervous of how my legs would feel. I was very glad not to be doing another marathon at the end of the race in Almere. I was pleased to also get a Personal Best over that distance and break 8 hours for the whole event. But overall, I am overwhelmed to have represented GB at this race and look forward to the European Championships next year."
Mr A M Robson commented:
"Dr C Kennedy is an inspiration and a role model to our staff and students alike. She has demonstrated resilience and character in order to lead a high-performance life as both a professional and an athlete. We may not all be able to represent Great Britain, but we can all strive to commit to personal excellence and be effective team members."
Physical fitness is essential to achieving Reading School's aims of building good men, especially during the challenges that Covid-19 has presented. Taking part in physical education plays an important role in developing the brain and supporting essential mental functions along with increasing wellbeing, reducing anxiety and improving self-esteem. Alongside delivering academic excellence, our hope is that Dr Kennedy's dedication and achievements will be an inspiration to our students competing in athletics and other sporting activities this term.
Reading School is immensely proud of Dr Kennedy and having started with the school this September 2021 as a Teacher of Biology, her recent achievements have demonstrated that she has brought with her values that Reading School embodies; excellence; integrity; sustained high performance and championing character.
Reading School provides sporting opportunities to over 1000 students every academic year and requires investment in creating sporting opportunities for our students. If you would like to support Sports at Reading School by way of sponsorship or partnership please email our Community Relations Manager, Mr D Singh at dsingh@reading-school.co.uk.
#WeAreRedingensians #ReadingSchoolFamily #ReadingWay #ReadingAthleticsClub @RSSportandPE #Community #Sports #Triathlon