Watch Former Head of Drama Caroline Fooks on The Great Cookbook Challenge with Jamie Oliver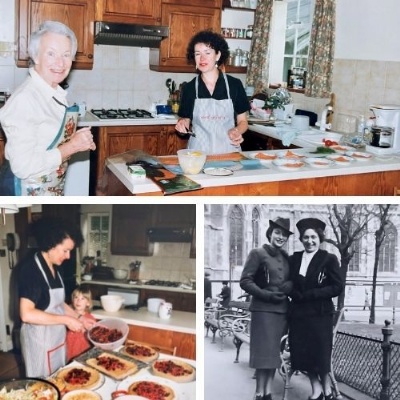 Caroline and her mother Erica preparing for her 75th birthday party (photo above), Caroline's mother and grandmother in Vienna in 1939 (photo: right), Caroline and her youngest daughter Charlie preparing for her mother's 75th birthday party, 1998 (photo: left)
We are proud to announce that Caroline Fooks will appear on The Great Cookbook Challenge to share her cookbook idea based on recipes in her mother's handwritten cookbook.
Caroline was at Reading School from 2005 to 2019 undertaking roles as an excellent Teacher of Drama, Head of Drama (2018 to 2019) and dedicated Head of Year 13 (2015-2018). Caroline spoke to us about her motivations to sign up to appear on the show, "I applied to be a contestant on the show, with a video explaining a little about me and my cookbook idea, way back in September. I was then thrilled to receive a call from one of the producers a couple of days later, saying they thought my idea was interesting, and they would like to offer me the chance to go further in the selection process. Several Zoom interviews followed, and I was finally offered the opportunity to be one of the 18 contestants (they had over 800 applications, so I felt very fortunate to have been selected).
My cookbook idea is based on the recipes in my mother's handwritten cookbook: she was a refugee from Vienna, arriving in the UK in 1939, so all the recipes are authentic Viennese dishes - Wiener Schnitzel, Apfel Strudel and so on. Filming with Plum Pictures and Jamie Oliver was a wonderful experience."
We are so excited to see Caroline competing to win a publishing deal with Penguin Books, chosen by judges Louise Moore, managing director at Michael Joseph, Jimi Famurewa, Evening Standard Restaurant Critic, Georgina Hayden, Cook, Food writer and stylist with Jamie Oliver.
The first episode airs on Channel 4 at 8pm on Monday 31st Jan 2022. Tune in to support Caroline and or as some of you will know her as Mrs Fooks.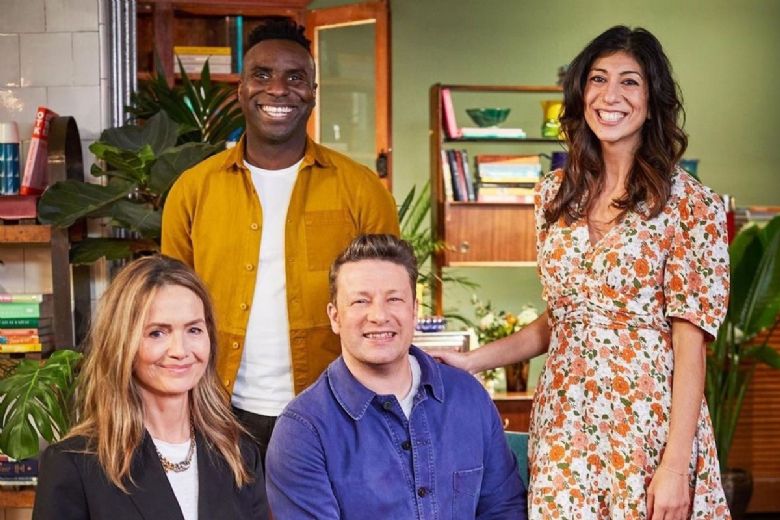 Click here to see the official trailer of the show: The Great Cookbook Challenge
We are always delighted to hear from the Redingensian community. By sharing your story, you can enhance the aspirations of our current students who wish to follow the same professional path or encourage them to try something new, as well as inspiring them to succeed.

If you would like to share your story, please contact Jas or Piatrice in the Society Office at alumni@reading-school.co.uk.

#WeAreRedingensians #ReadingSchoolFamily #ReadingWay #cookbookchallenge @jamieoliver @channel4 @penguinukbooks #Redingensians Community #generationalcooking #authenticdishes