Audric T (13FEH) receives honorable mention in the American Society of Human Genetics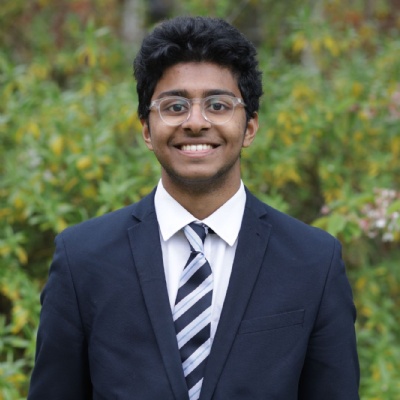 Congratulations to Audric T (12FEH), who has won an Honourable Mention in the American Society of Human Genetics (ASHG) 2022 DNA Day Essay Contest. 
Audric is one of only 10 students who will receive $100 in recognition of this accomplishment and the essay will be shared on the  DNA Day website, Facebook, Twitter, and Instagram. Audric's essay scored fourth place in Round 3, which is the highest ranked Honourable Mention.
Audric said:
"I'd been looking for essay competitions to take part in earlier in the year to help my medical school application, and this one was the first to come up online. I was never great at the genetics we covered at GCSE, and I've always had a lot to learn, so this felt like an exciting way to do that. I've always been good at essays though! I haven't had avenue for that at A Level given my subject choices, so this was a good opportunity to try writing again."
This was an essay competition which received submissions from over 30 U.S. states and 35 countries. The DNA Day commemorates the completion of the Human Genome Project in April 2003 and the discovery of the double helix of DNA in 1953. This contest is open to students in grades 9-12 worldwide and asks students to examine, question, and reflect on important concepts in genetics. Essays are expected to be well-reasoned arguments that indicate a deep understanding of scientific concepts related to the essay question. They are evaluated by ASHG members through three rounds of scoring.
The three winner spots were awarded to international students, the second consecutive year that this has ever happened in the contest's history. ASHG awarded first place to Man Tak Mindy Shie, grade 12 at Singapore International School in Hong Kong, China; second place to Gillian Wells, grade 11 at Ulverston Victoria High School in Ulverston, England, UK; and third place to Yiyang Zhang, grade 11 at Shanghai High School International Division in Shanghai, China.
The official announcement of this year's winners and Honourable Mentions are on the DNA Day Essay Contest results page.
If any students are interested in entering next year's competition, please fill in the 'keep me informed section on the website'- Annual DNA Day Essay Contest - ASHG
#WeAreRedingensians #ReadingSchoolFamily #RSEnrichment #excellence #Biology #genetics @GeneticsSociety