Grand Reunion Day 2022 - Tickets on sale now!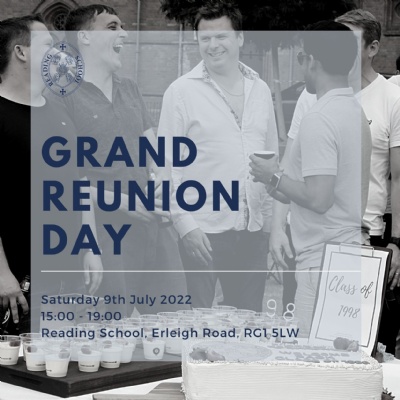 We are thrilled to be hosting the first ever Grand Reunion Day after a two-year hiatus!
Whether you are celebrating a milestone reunion, wanting to connect with fellow ORs or just looking forward to returning to School, we look forward to welcoming Old Redingensians, from near and far on Saturday 9th July from 15:00-19:00.
15:00 Arrival
Head to the marquee to register your attendance, pick up your name badge and programme and reconnect with classmates, teachers and staff.
Enjoy musical highlights from the School Choir including a composed rendition of the Floreat Redingensis Song. 
15:30 Welcome Speeches
Hear from Mr A M Robson (Headmaster) and Guest Speaker, OR Patrick Fagan (1999-2006).
The winning House of the Old Redingensian House Giving Challenge will be announced!  Click here to donate in honour of your house.
16:00- 19:00
Enjoy a summer buffet and visit our official sponsors Phantom Brewery at the bar where you can purchase drinks.
Meet our archivist, Ken Brown (OR 1955-1963), who is planning a display of photos and memorabilia relating to the history of the school and the milestone reunion years.
Bring along old photographs and memorabilia from your time at Reading School and share with your classmates or donate to the archives.
Go on a tour of the School
Take a 30-minute student-guided tour and see how the school has changed yet retained its traditional beauty.  There will be two tours from 16:00-18:00, and they are limited to 30 people per tour, so do not forget to register for a tour when you purchase your ticket.
Please email us if you would like to see a specific area of the school on the day, so we can make the necessary arrangements to try and include this. Please email alumni@reading-school.co.uk.
Make memories at the Photo booth
Grab your friends and get a photo together to remember the day and share your most treasured moments as we create a video diary entry of your fondest memories of school life.  
Tag the Reading School Grand Reunion in your posts using the hashtags #WeAreRedingensians #RSKeepInTouch #OldRedingensians
Learn about the ways you can give back to Reading School, join the Reading School Alumni Society. Discover how regular gifts have enhanced the co-curricular programme, supported refurbishments of classrooms of our growing school and beloved Waterhouse listed buildings as well as welcoming planned gifts which supported disadvantaged students through our Future Stories Campaign.  We request gifts of any size to support the development of Reading School for future generations.
Want to continue the reunion? Our event sponsors, Phantom Brewery Co. welcomes the Redingensians community to their Reading-based Taproom. Click here for directions.
Kindly sponsored by Phantom Brewery Co.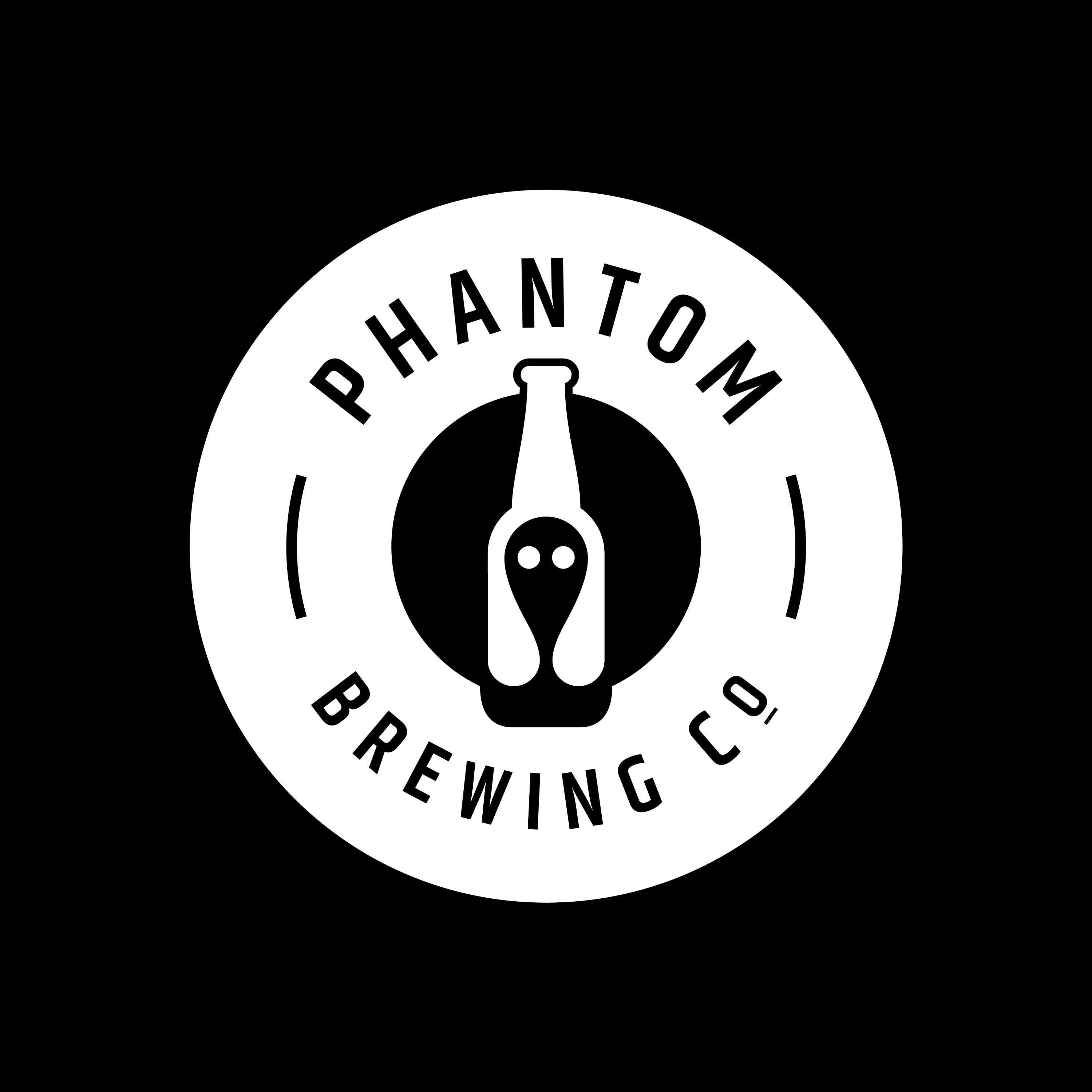 We are proud to announce Phantom Brewery as our official events sponsor 2021-2022. Phantom Brewery, a craft beer brewery based in Reading, Berkshire. They'll have a selection of beers and wines on sale on 9th July. Visit them at the bar in the marquee to receive your one complimentary beer.
Hear from our Guest Speaker OR Patrick Fagan (1999-2006)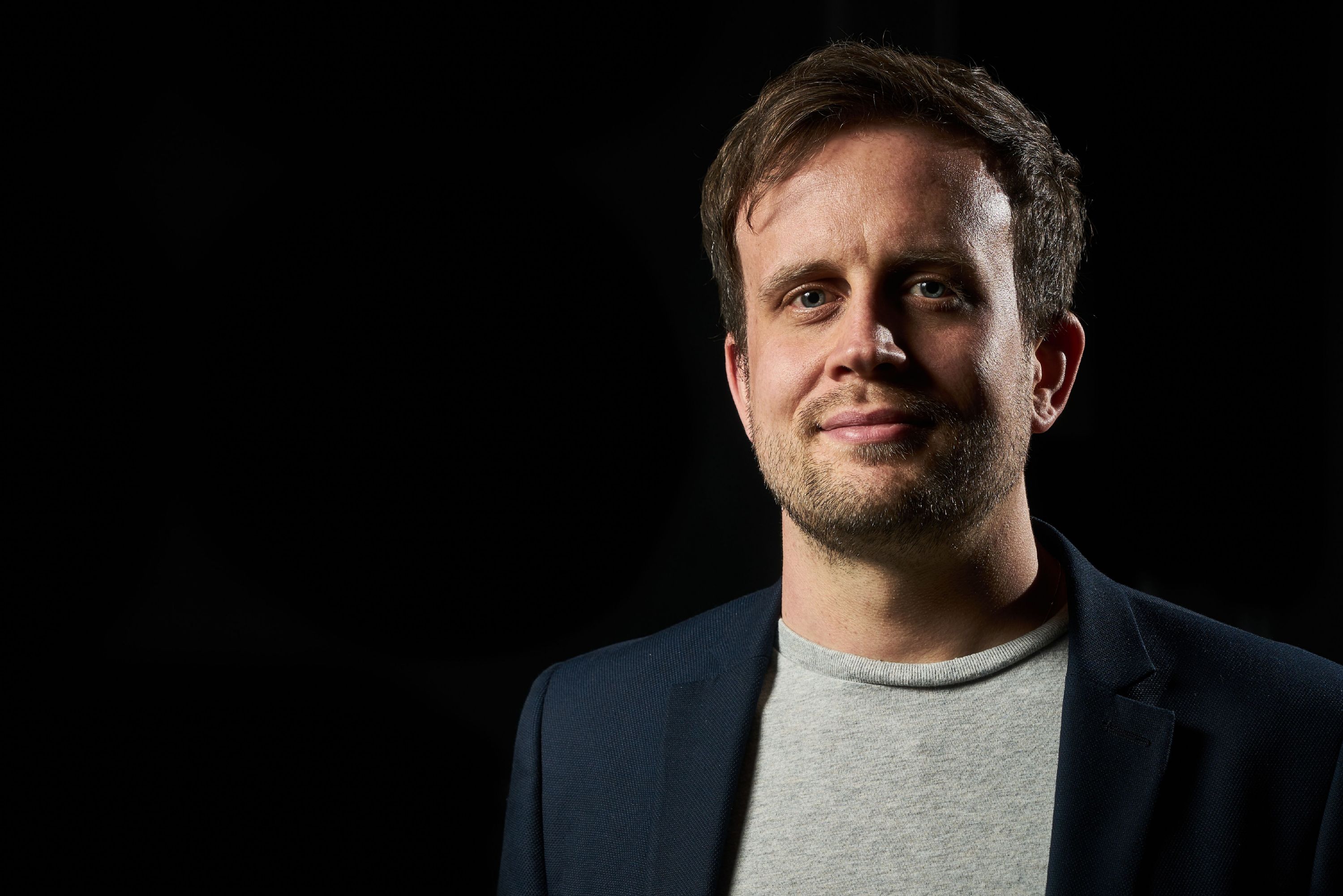 Patrick is an applied behavioural scientist who 'turns minds into money'. He is a part-time lecturer at three universities including UCL, has co-authored peer reviewed papers on topics ranging from Facebook psychology to facial expressions, and wrote the book Hooked: Why cute sells and other marketing magic we just can't resist. He was previously the lead psychologist at Cambridge Analytica and now runs several data and behavioural science-based consultancies.
Join Patrick at the Grand Reunion as he speaks about the Psychology of Partnerships.
Tickets are now available to purchase online on a first-come, first-served basis.
Each ticket is £25 and includes entry and buffet, with one complimentary beer at the Phantom Brewery bar.
The deadline to buy tickets is Friday 1st July 2022. Tickets will not be available online after this date.
Click here to purchase your ticket: Grand Reunion Day- Saturday 9th July 2022
#WeAreRedingensians #ReadingSchoolFamily #classreunion #RSKeepInTouch #PhantomBrewCo #OldRedingensians #ReadingSchoolAlumniSociety