Inspire Lecture - Starting a career in Law with a Biological Sciences Degree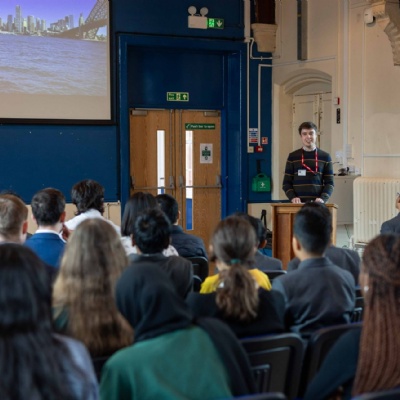 With the right mindset and preparation, the legal profession can be accessible to anyone willing to work hard and persist in their pursuit of excellence
On Thursday, October 5, over 50 students from Reading School, Kendrick School, and the Abbey School heard firsthand from Old Redingensian Oliver Taylor (OR 2016) about diverse pathways into the legal field and the importance of securing vac schemes and competitive training contracts. This enlightening event left an indelible mark on the students, shedding light on the myriad opportunities within the legal profession and offering invaluable insights into the journey to becoming a solicitor.
Oliver's personal journey is a testament to the fact that there is no single formula for entering the legal profession. A former student of Reading School for the sixth form, Oliver pursued an undergraduate degree in Biological Sciences at the University of Oxford. His unconventional academic background showcased that a non-law degree does not deter one's prospects in the legal world, inspiring students to pursue their passions while considering a legal career.
The highlight of Oliver's lecture was his account of securing a training contract with a prestigious City law firm during his final year at Oxford. This achievement highlighted the significance of early preparation and dedication in the competitive legal job market. Students were keen to learn about the practical steps he took to stand out in the application process and gain a foothold in the legal world.
Moreover, Oliver's experience included a six-month secondment to Sydney, demonstrating the global reach and international opportunities within the legal sector. His journey highlighted the value of adaptability and seizing opportunities for personal and professional growth, picking up early transferable skills from opportunities offered at school and university.
Oliver's recent admission as a Solicitor of the Senior Courts of England and Wales in September 2023 served as a testament to his dedication and commitment to the profession. His upcoming role as a newly qualified associate at another City law firm further underscored the immense potential for career advancement and specialisation within the legal field.
Students left the lecture with a newfound appreciation for the versatility of legal career paths. Oliver's story illuminated the fact that tenacity, a diverse skill set, and a strategic approach to career planning can open doors in the legal world, regardless of one's initial academic pursuits.
Oliver's talk was highly informative, particularly for those exploring the diverse paths into law. It was enlightening to hear from a highly accomplished OR who had taken an unconventional route. Not only did Oliver clarify much about the somewhat daunting process to become a lawyer, but he also gave the avid Reading, Abbey and Kendrick students valuable advice on admissions. I was inspired by his academic journey through Oxford, and his completion of a training contract to secure a city firm position. His first-hand experiences and helpful guidance offered food for thought, personally opening my eyes to different degree courses that can still ultimately lead to a successful career in law.

By Milan G (Year 12)
In conclusion, the lecture by Oliver was a resounding success, offering students a glimpse into the dynamic and multifaceted world of law. It encouraged them to pursue their aspirations with determination and seize opportunities to embark on their own remarkable legal journeys.
I thought it was an incredibly engaging and informative presentation. It was great to hear about Oliver's participation in legal vacation schemes at university, his advice as to how you might subsequently go about getting a training contract, and also his in-depth description of the various fields and roles a "lawyer" can specialise in. A focus on transferrable skills and Reading School 14 commercial awareness in the interview process and beyond was very interesting to hear about, as well as of course an overall message that to become a lawyer, it is not mandatory to do a degree in law. In fact, broadening your horizons with a different degree may be of benefit to you in the profession, and give you different qualities to other aspiring lawyers.

By James T (Year 12)
We thank Oliver returning to the school, in order to share his experience with our current students.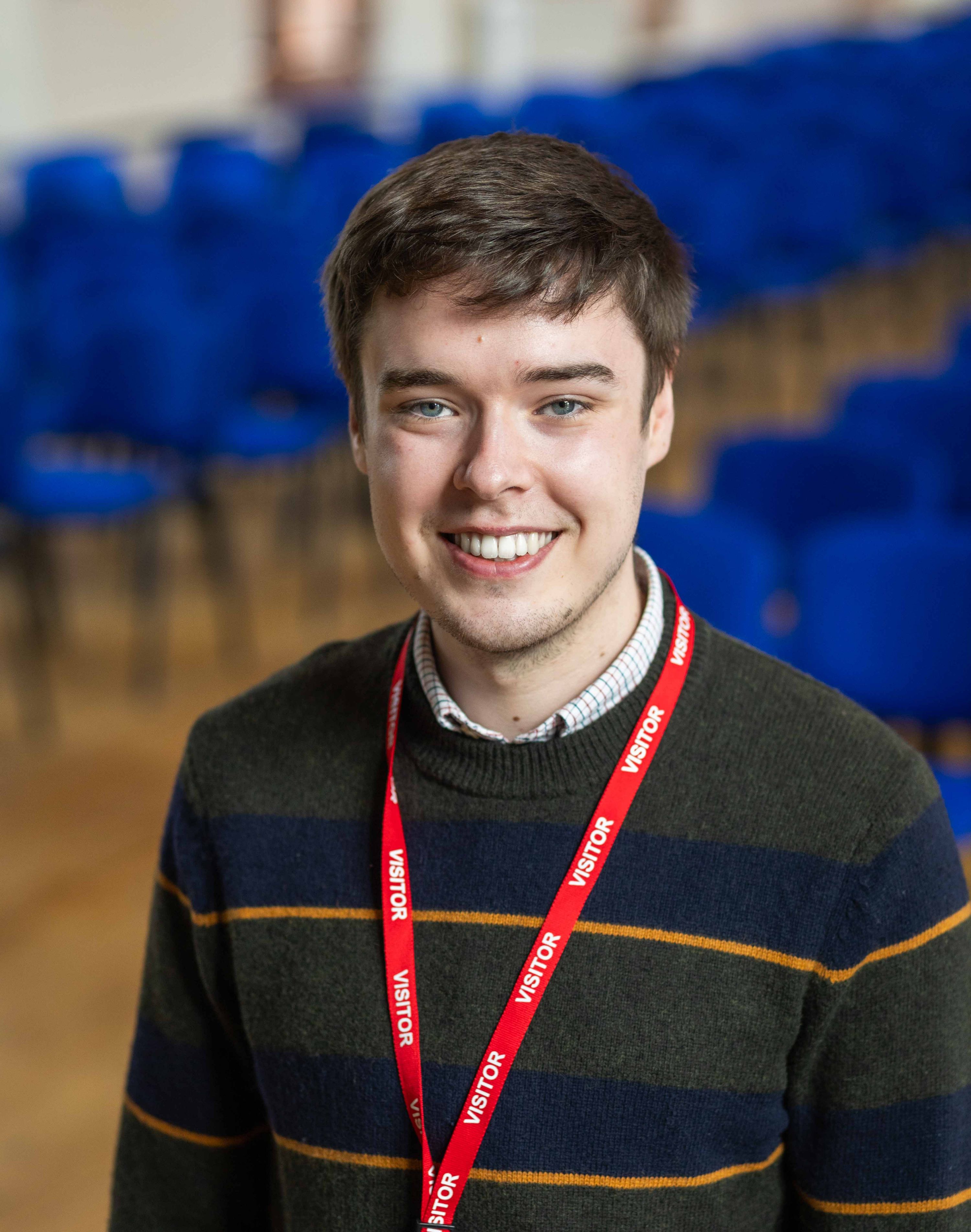 If you would like to share your professional expertise with our students through a short talk, workshop, tutorial or inspire lecture, please contact Jas Chhokar or Esther Chong at alumni@reading-school.co.uk.
#WeAreRedingensians #ReadingWay #law #careers #inspirelectures #ReadingShoolAlumni #OldRedingensians #RSKeepInTouch