Join us for Old Redingensians Remembrance Day Service 2023 this Sunday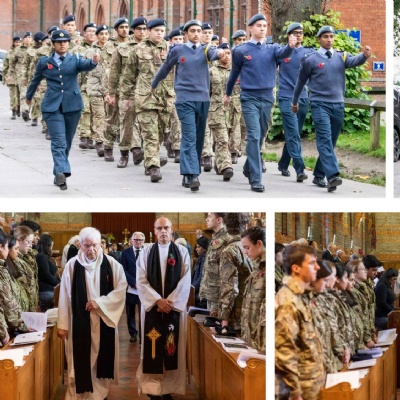 The Old Redingensians Association will be holding a service to remember the service and sacrifice of all those that have defended our freedoms and protected our way of life, especially those fallen Old Redingensians.
We remember the Armed Forces, and their families, from Britain and the Commonwealth, for the vital role played by the emergency services and those that have lost their lives as a result of conflict or terrorism.
The service will take place in the Reading School Chapel from 10.45am on Sunday, 12th November, led by the ORA Chaplain, Rev Clive Windebank (OR 1952-1959). The sermon will be preached by the Rev Stuart Robinson (OR 1964-1971) while the Lesson will be read by the President of The Old Redingensians Association, Jeremy Chadwick (OR 1979-1986).
On the day, Reading School students will play the Organ and sound the Last Post and Reveille, together with the School Choir led by Mr O Griffin, Director of Music. The Reading School Combined Cadet Force (CCF) will also provide a Guard of Honour. If you would like to attend the service, please RSVP here: https://alumni.reading-school.co.uk/event/remembrance-day-service-2023
Light refreshments will be served after the service in the School Refectory at 11:30 to 13.00. Parking is available on-site in the main school car park opposite the Chapel. Please use the Erleigh Road entrance.
#WeAreRedingensians #ReadingSchoolFamily #Remembranceday2023