1st and 2nd XV Rugby Update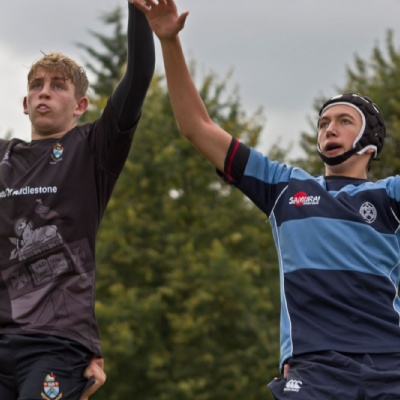 Reading School 1st XV v Halliford School 38:17
Reading School 2nd XV v Reddam House 15:3
This week the 1st and 2nd XV made their inaugural league debut with local schools aimed at increasing participation and competitive rugby in Schools.
The first half was a tense affair with Halliford contesting the ball very well at the break down, it was a superb outside break from Max Henderson that opened the scoring for Reading.
Halliford replied quickly with a score of their own however, Peter Lane then dotted down over the white wash to keep the lead. Halliford managed to score again just before half time making it 12:12 at the break.
The second half saw changes from the bench which made a real impact and Reading were able to exert pressure on the Halliford lineout with Josh Wallace getting his first try in senior rugby.
Upping the intensity, Reading School managed to secure quicker ball from the break down and scrum half Harry Underwood began to show his quality understanding when to supply the forwards, when to supply the potent back line and when to break himself. This led to a further three scores from Reading putting them out of sight of the opposition.
Halliford were able to secure a try in the last ten minutes of the match making the final score 38:17.
The 2nd XV also got a win under their belt in the league with a win over Reddam House 1st XV 15:3, Ed Denman getting on the score sheet and an impressive senior debut for Zalan Rozgonyi.