Careers
Careers Lead: Lizzie Ayres, Assistant Headteacher
careers@reading-school.co.uk
01189 015600
At Reading School we are proud of our broad and diverse careers opportunities beginning in Y7 and flourishing to a tailored programme to ensure our students are well equipped for their passions and the world of work.
It is indeed normal for students to not be quite sure of the path they wish to take in terms of careers and our independent careers advice is tailored to support decisions to ensure the best outcomes for each individual.
Our alumni are fantastic advocates and we are grateful for their partnership, along with partnerships with local and global companies, to support our students in pursuing their passion.
Our Compass+ Evaluations highlight our commitment to each of the Gatsby Benchmarks. We regularly review our careers programme through student voice surveys, focus groups and PSHE feedback. Our policy review dates are found on each policy.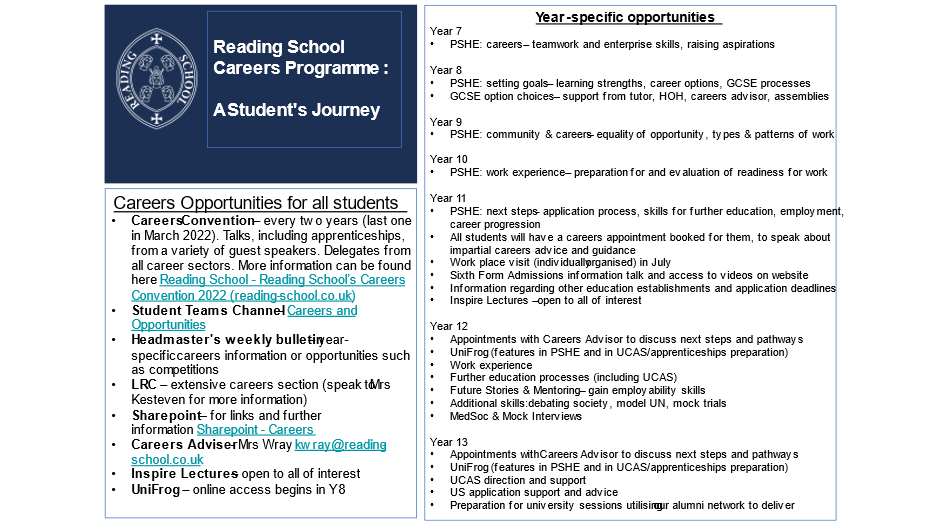 Careers opportunities in PSHE (UniFrog)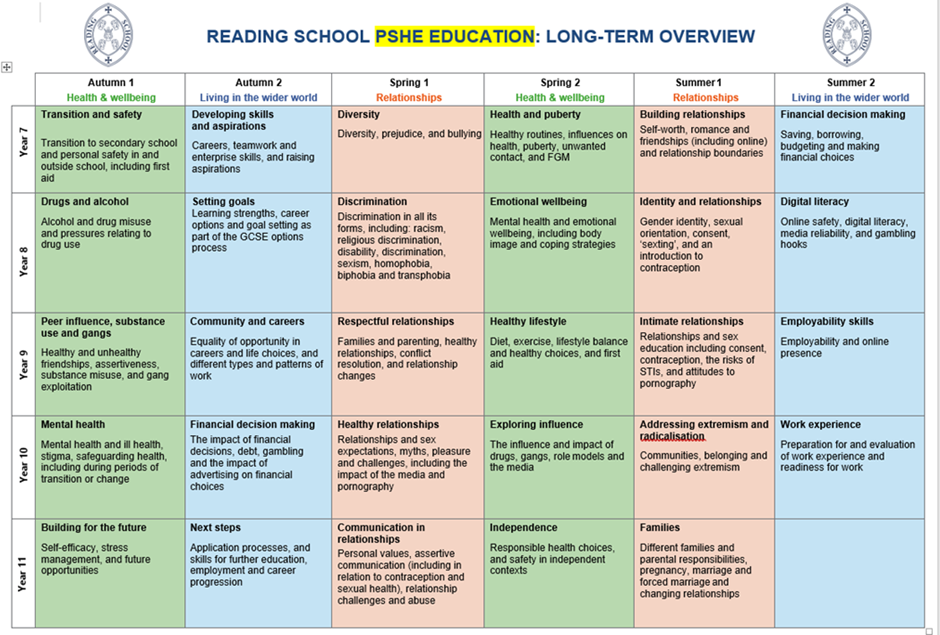 Accessing Careers Information:
Students:
Employer:
Check the policies page of the website for our Education and Training Provider Access Policy

We welcome all opportunities for our students. Please contact

careers@reading-school.co.uk
Parent:
Check the policies page of the website for our Careers Policy to include our careers programme.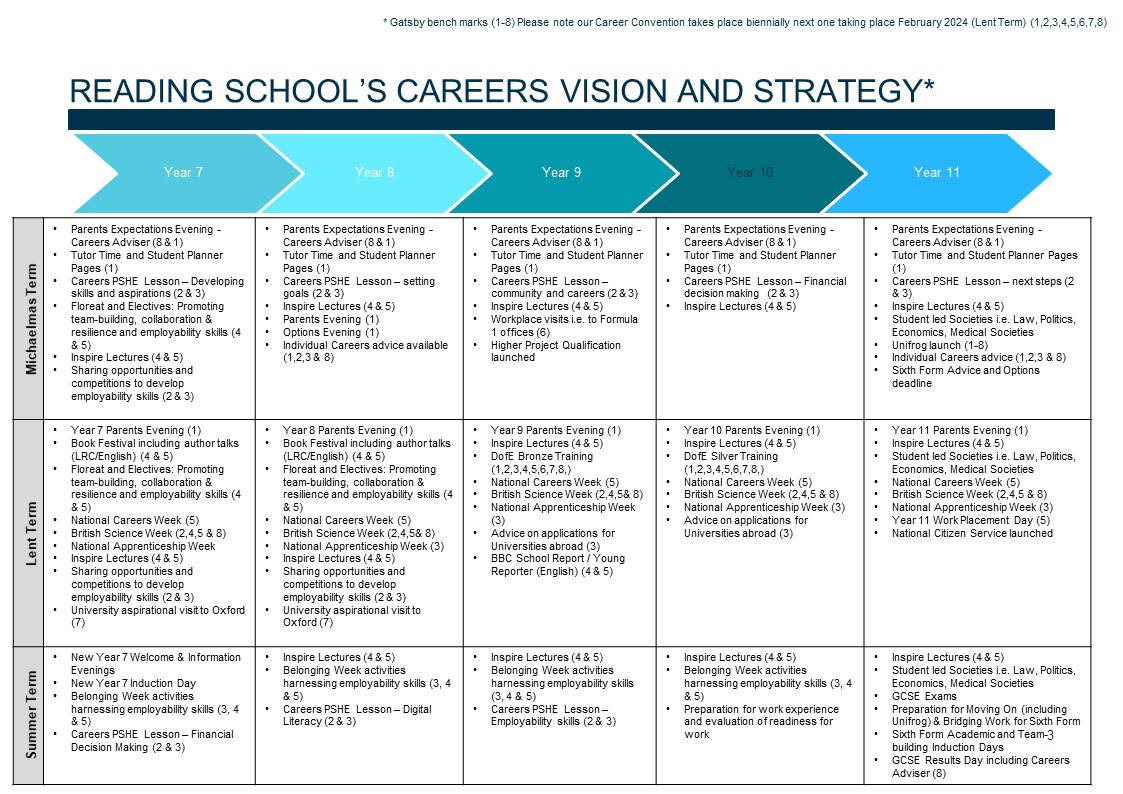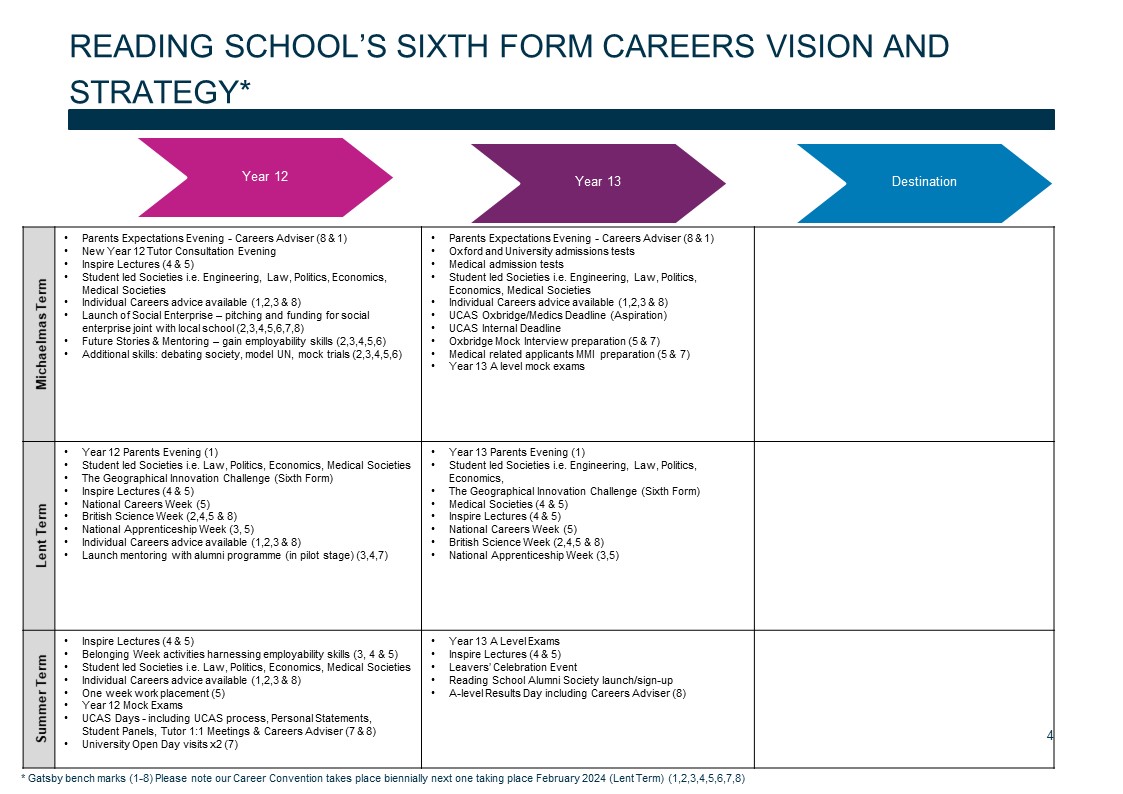 For the following documents, please see the policies page of our website:
Education and Training Provider Access Policy Statement
Careers Policy