Meet the Team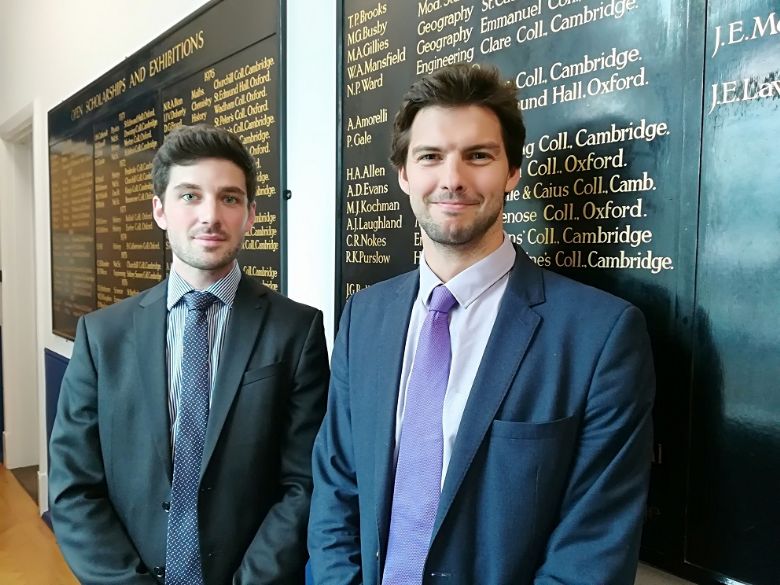 'Staff go over and above in their duty to ensure my son feels supported and developed. They are invaluable in the raising of our child. We consider our son to be privileged to be a boarder.'
South House
Mr Paul Teixeira - Housemaster of South House, Teacher of Chemistry, Biology and PE
Hailing from the West Country, Paul moved to Reading in 2010 to complete his teacher training. Despite a love of coastal life, he has somehow found himself land locked ever since, becoming a teacher of Chemistry and Biology at Reading School in 2011. Paul is new to the role of Housemaster, having previously served as a Boarding Tutor and Assistant Housemaster for 5 years. He now lives with his wife Jo, daughter Molly and baby son Raphael in South House. His interest lie in the great outdoors and sport, particularly in the worlds of Cycling and Triathlon.
When asked about boarding life, Paul noted that it was the family aspect that is the best thing about his job. "I moved here with no family connections in the local area and the boarding community took me under its wing. In the last 5 years I have loved being a part of this flourishing community. The relationships and sense of family shared by both the boys and the staff are what make the boarding houses special."
Miss Amy Cash – Deputy Housemistress of South House, Head of Economics
Mr Tom Casemore – House Tutor, Teacher of Theology and Philosophy
Ms Jayne Pickering - House Tutor, Teacher of Biology and EPQ
Mr Ben Miller – House Tutor, Head of Theology and Philosophy
Mrs Karen Andrews – Matron
East Wing
Mr Jesus Escribano Sanchez – Housemaster of East Wing, Head of West House, Teacher of PE and Spanish
Originally from Spain, Jesus studied Sport Science and completed his Masters in education just before he moved to Reading in 2014. Jesus has been teaching PE and Spanish at Reading School since 2015 and joined our boarding community as Deputy Housemaster in 2016. Jesus has always been an active member of the boarding community, especially in East Wing where he now lives with his wife, Maria. His interests lie mainly in the world of sports, in particular football and mountain biking. As well as being active, Jesus loves to travel and to meet new cultures from around the world.
When asked what he loves most about boarding, Jesus said it is the relationships he can build with the students over time and the sense of belonging that these students have for our boarding family. "Every day in boarding is different and it's impossible not to have a great day when you have such a strong team and unique students surrounding you".
Miss Elise Fondu – Deputy Housemistress of East Wing, Teacher of French
Mr Sam Miller – House Tutor, Teacher of English and Drama
Miss Alice Stratford – House Tutor, Teacher of History
Mr Jay Higgins – House Tutor
Mr Max Phillips – House Tutor
Ms Nikki Emmott – Matron
Both Houses
Mr Roy Wu – House Tutor, Teacher of Mandarin
Mrs Kathy Roberts – Housekeeper
Mrs Eva Delgado – Launderess
Mrs Penny Hickman – Boarding and Admissions Administrator